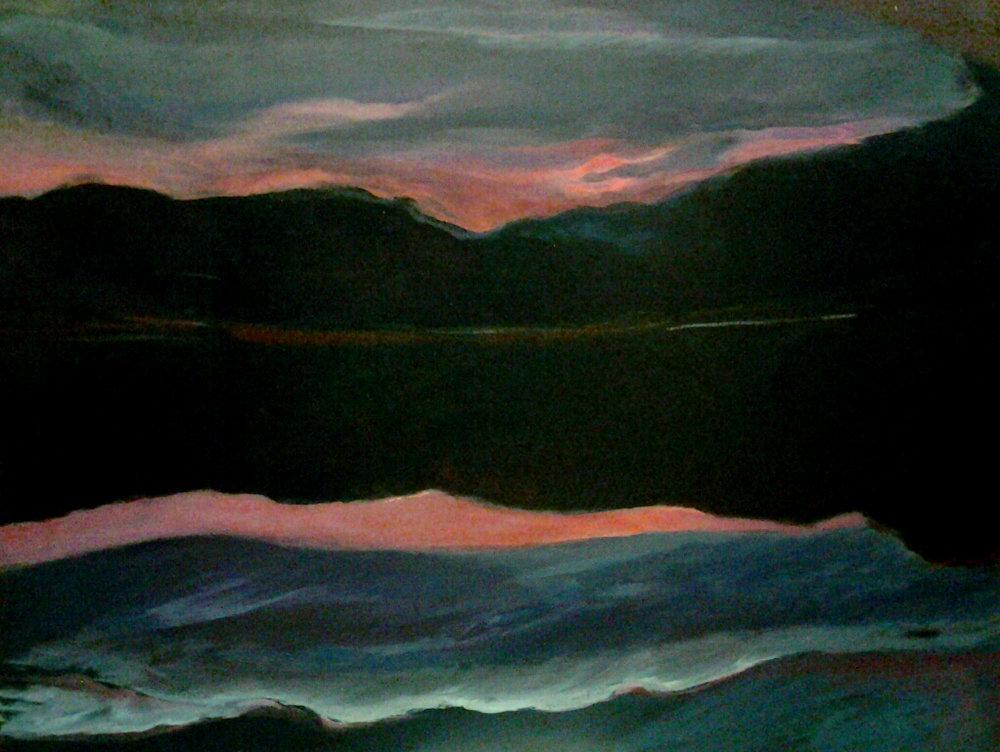 It is foggy-wet and cold, a typical gray day in Ohio. I am standing above a rectangle of flat granite, thinking: they've put the wrong date. They've said Kelly died on September 25th, the day they found her. But I don't mind. No one wants to hear an examiner's speculation about such things, and I am glad they allowed her mother to decide the time of death on her own.
It has taken me more than thirty years to visit Kelly's grave. In my pocket, I hold the only picture I have of her. In it, Kelly is smirking, her wispy brown hair swept aside with a barrette, as she poses on a red plastic chair in front of an orange wall, her hands neatly clasped to hide her chipped fingernail polish. Her eyes glimmer like she is holding back a laugh. This is her last school portrait: Third grade.
Kelly and I walked home together along High Street. College kids clogged the sidewalks. University buildings lined one side; greasy fast-food restaurants lined the other. Busy was better than hauntingly empty side streets. Busy meant safe. Some days, though, I took a school bus to my father's house. On September 20th, I waved goodbye to Kelly, I'm sure of it, as I took my seat by the window.
I didn't believe my teacher when she told me Kelly had disappeared. Then the police came to our school, and then the television crew. They wanted to know which route, exactly, we usually took. If we ever stopped to play anywhere. What kind of men talked to us. The teacher pulled me out of class for the television crew. The other kids watched as I left. The teacher must have thought I was scared because she took my hand, but I wasn't. Kelly had to be playing a grand joke on everyone, and I would be part of it.
Before the interview was over, my father appeared and demanded they stop. He refused to give them permission to air it. When I asked why, he gave me a Snickers candy bar and sat on the school steps next to me. He told me whoever had taken Kelly was still out there, and he didn't want that person to see my face. Her kidnapper could hunt me. The ground tilted under my feet when I realized she was truly gone, and I was ashamed. I had let myself feel important when the television crew asked me questions.
The last time I saw Kelly, she was on the news. My memory of the image is silent. It was taken from a helicopter, looking down on her from above, and she is small to us, as if we are gods. I know she is not sleeping because she is face down, and no one sleeps like that. She is surrounded by hideously shriveled cornstalks rotted to brown and slick mud pockmarked with puddles. Her bare arms and legs are bone white, her stringy brown hair the same as mine. Sometimes, when I dream about her, I am the one who is small. I am the one they found in a cornfield.
I have heard that killers often visit the graves of their dead. I tell myself that is why I haven't come to see her until now: Fear that her kidnapper is hunting me. Maybe this is true. When the newspapers report that her killer is dead, I hope for closure. I force myself to come. But standing at her grave, I ignore the tears pinched in my throat. I allow myself to feel only fog-wet and cold.
I am not the one they found in the cornfield; I am the one who got on the school bus and left her there to die.
___
Jennie Evenson has work in Ninth Letter, Lady Churchill's Rosebud Wristlet, Pithead Chapel, and elsewhere, and she has received support from Bread Loaf and the Tin House Summer Workshop.
Artwork by Barbara Gillette Price