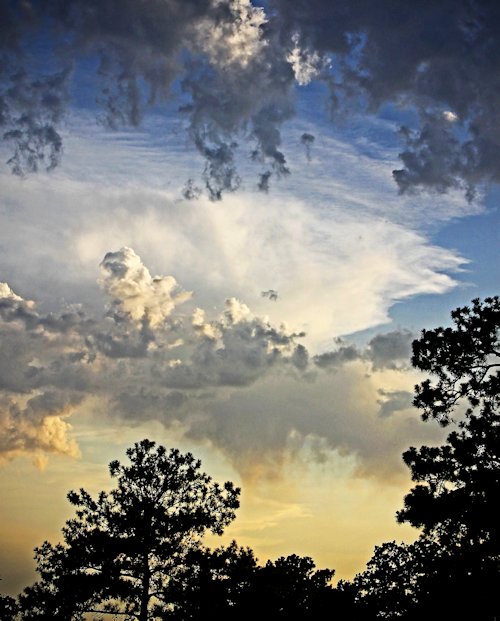 #Pisces often wonder what the meaning of #Life truly is. The meaning of life is to give life meaning. #WorkHard. For an example: Me: "Mom you look skinnier." Mom: "Thanks, now what do you want?" About to take my son up on the mountain and show him the meaning of life by having him kill a bear. YOLO. We tell our kids it's not about winning, it's about having fun. But all they see on TV are the biggest games: politics and war. What about love!??? I value a good friendship. I'm craving spontaneity, change, and maybe just something different to look forward to. Because that's what life is all about! We live in a World where losing your phone is more dramatic than losing your virginity. We live in a world full of people who are pretending to be something they're not. We live in a world where entertainers make way more money than people who save lives. We live in a really messed up world so appreciate the little bit of good you do see in people. If you think faking an orgasm is bad, wait until you meet someone who fakes a relationship. If you meet someone off OKC and the next day they delete their profile, that's good right? Or maybe you sucked so bad they gave up. Hmm. I want someone who'll save my texts just to look at them when they missed me… Ugh, I just want someone I can bake and cook for all the time. THE ONLY THING I WANT IN LIFE IS A FOLLOW FROM THE BOYS OK. IS THAT TOO MUCH TO ASK FOR, GOD? WHY DO YOU HATE ME 🙁 I'm sorry that I am not good enough. I'm sorry that I am annoying. I'm sorry that I am lame. I'm sorry that I am not pretty enough. I have so much fun being single in the daylight or when I'm with friends, but when I'm all by myself I instantly become bored & depressed.  Slowly dying with boredom and loneliness. WOO YEAH! I'm so unhappy with my life . No one understands. When will you realize? Baby, I'm not like the rest… Bitch, I'm special! I'm not odd, just different. You may not understand me 'cause maybe I don't want you to. I'm not to be like everyone else. I'm unique. If you ignore me, I will ignore you. If you don't start the conversation, we won't talk. If you don't put in the effort, why should I? I just bought a whole bunch of new cute clothes. I deserve to be taken out on a date. I just wanna hold you and never let go! If I could kill myself without affecting anyone else's life, I'd be gone tonight. Suicide is stupid? You wanna know what is stupid? Hurting someone so much emotionally, that they think suicide is the only answer. That feeling of waves crashing over me, the waves as helpless as myself.
* Contributors, in order of appearance: @PiscesAreUs, @Swiperboy, @YoDaddyAsia, @LeeBLVD, @patrickptomey, @PablodaJunkie, @AsianPersuashin, @Narioo, @mirzsunshine, @WeKnowComedy, @NiceTweets_, @Ask_Ricky, @Beauty_OMG, @sierranickellxo, @saraelizabethW, @MrEpicMind, @RaqNavaXO, @YumOneDirection, @RuzanaLah, @Khvlen, @wohlaa, @NCs_Finesttt, @caioschelege, @ohyescokyes, @iCanBUrDestiny_, @GirlDictionary. @gloriacharper, @bayorwheezy, @c0ndoms, @Thebieberjunkie,  @OliviaDresher.
—
Pablo Piñero Stillmann has received fellowships from the Foundation for Mexican Literature and Indiana University. His work appears or is forthcoming in Fourth Genre, Bodega, Juked, The Rumpus, and other journals. The author has posted a discussion of the genesis of this essay on the Brevity blog.
Photography by Michael McKniff