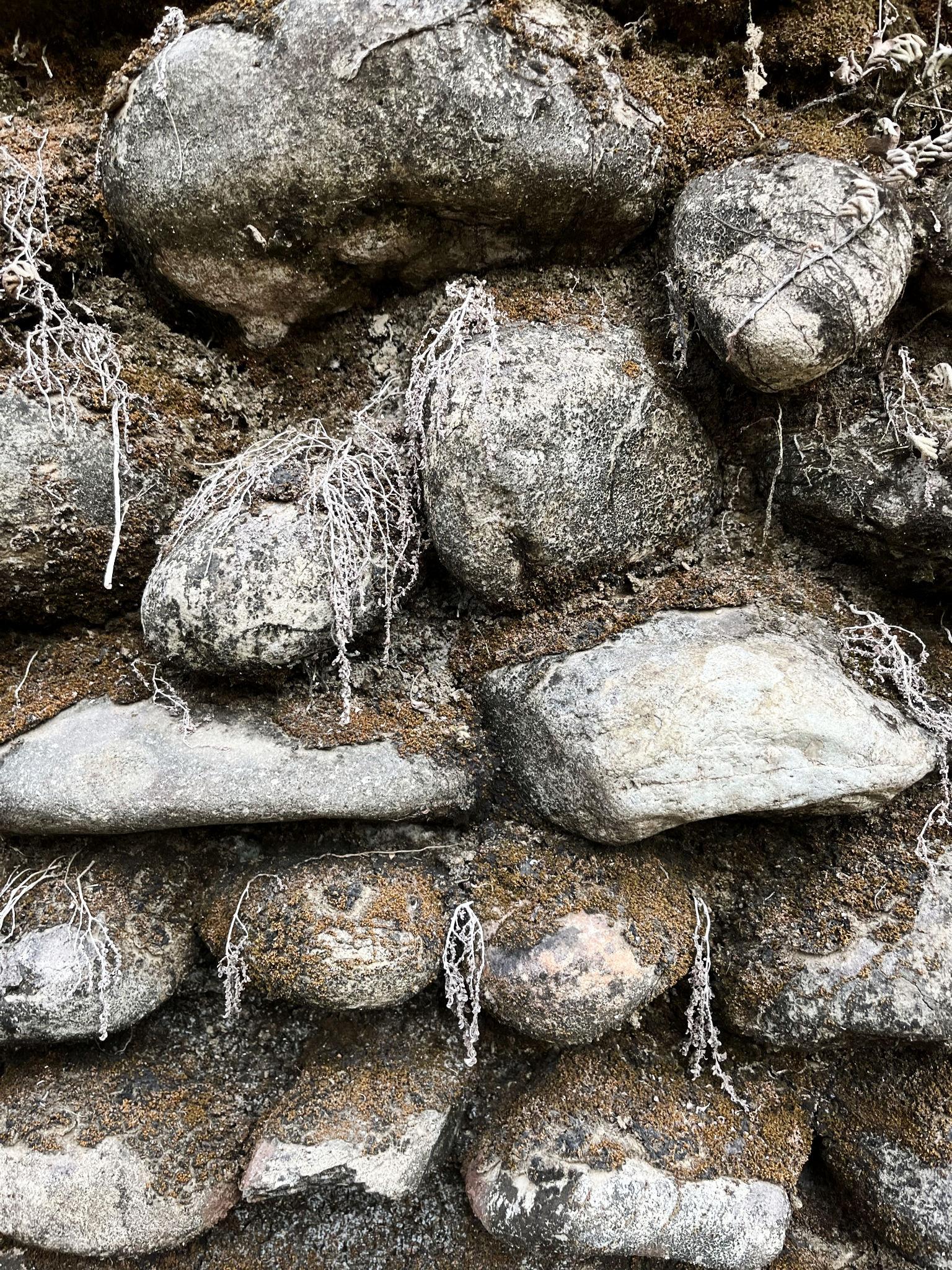 My dad woke up pale and shaky on the hospital bed and asked me whether the dreams are even his anymore or if he's just watching them. All I can do is gesture an answer; it's still a week before they'll know what's wrong. His is the viscous pragmatism of a mind on diagnostics: medicated beyond every extant symptom, spun up tight, and twirling against the relief of its own stories. The landscape of his body, the soft leather of his skin has changed so much since those days when I learned faces through closed eyes, palms grasping at ears, settling on cheekbones. He's porous now, thin, and treacly, having absorbed the decades I spent remembering him as sturdy, eyes closed to the way he soaked up time. My dad hasn't stopped dreaming, and I worry over how much he dwells on the mistake of believing in them for so long.
but have you ever seen someone invincible? He'd sing this song to me about fathers and sons, and he'd cry every time as if he'd never done it before and was just learning how. Big, opulent tears. The kind you get when you know nothing can hurt you and then something does. He was my hero then, he couldn't do no wrong.
he was the wisest and the strongest and the best of men. Now that he's sick. Now that he's sick, I've been thinking a lot; I think about my dad, wishing long vowels were a little more literal so words like home could stretch out into the speaker's contentment until they turned real. I know I'm not home, enough, letting an hour's drive hang like a euphemism for the things we've said, for the distance between us. Whenever I do visit, he tulips into song. He knows it's easier to come back that way, no matter what. Every time I used to make a mistake, he'd tell me a person isn't a single picture and now I worry that all those years I spent refusing to let him age I refused to let him grow, too. Like we were still fighting the same fight I started the night I learned he could be wrong, shuddering from his touch and relentless familiarity, like a daylily that wouldn't close with the sun. I hadn't learned the sumptuous clutter of overwrought metaphor or the way we both keep everything we've ever touched on tables and shelves, if we can't keep it inside. I still don't like to think about the way the years run away from the people we love faster than we can freeze them with things: how little time it takes. Now that he's sick, I'll have to start practicing how to tell you the man my father was:
the kind who talks about birdsong and flowers even if he doesn't know how to grow them, who was always softer than the leather of his skin, the kind who wants to live forever, who named his only kid after a sacrifice that wasn't. I had to learn for myself that children are our only real glimpse of mortality before we meet it, facing how fast the years run, and the things they steal. I know it's a bit too convenient of a frame, but now that he's sick, when I'm the parent I cry sometimes like I've never done it before and am just learning how. How little time it takes, how everybody breaks: it's his heart, again, and some kind of infection. Sometimes I try to sing to my kid even though I can't play the piano and nothing's ever quite the same and only when he rolls his eyes do I remember how much I used to hate that song and the way he cried, because I didn't understand how everybody breaks, how sometimes we're wrong about what's a mistake.
__
Isaac Pickell is a Black and Jewish poet and PhD student in Detroit, where he teaches and studies the borderlands of Black literature. He is the author of everything saved will be last (Black Lawrence Press, 2021) and the forthcoming It's not over once you figure it out (Black Ocean, 2023). His most recent work can be found in Copper Nickel, Crazyhorse, Denver Quarterly, Passages North, and Poetry Daily. Isaac's taken a seat in all fifty states and has so much to look forward to.
Photo by Dinty W. Moore