Brevity publishes well-known and emerging writers working in the extremely brief (750 words or less) essay form. We have featured work from two Pulitzer prize finalists, numerous NEA fellows, Pushcart winners, Best American authors, and writers from India, Egypt, Ireland, Spain, Malaysia, and Japan. We have also featured many previously unpublished authors, and take a special joy in helping to launch a new literary career. Over the past year Brevity has averaged 10,000 unique visitors per month.
Brevity will cease accepting new submissions for the summer on May 1, 2014, and will not resume taking submissions until September 2014.  (If you have already submitted, we will continue to read and respond until the queue is empty.)  Before and after the summer shutdown, you can visit our submissions page through the link below: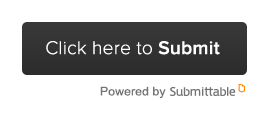 Authors are paid a $45 honorarium for work selected.
–
What about Book Reviews and Craft Essays?
We continue to accept inquiries for both Craft and Book Review pieces during the summer months.
For book reviews, write Deb Hagan at brevitymag+bookrev (insert at symbol) gmail.com.  We do not review novels or poetry; only nonfiction titles.
For Craft Essays, contact Julie Riddle at brevitymag+craft (insert at symbol) gmail.com
–
What about the Brevity Blog?
We are always open to guest writers for the Brevity blog — reactions to news in publishing, reviews of new or classic nonfiction titles, reactions and appreciations of essays you've found in magazines, notes on the writing life.  Send those to brevitymag+blog (insert at symbol) gmail.com