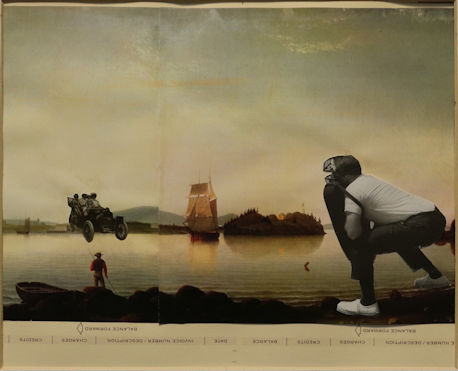 Murderers weep in their cell over the death of a dog.
Dogs stop eating when their person dies.
You can't protect yourself from grief. There is no preparation that prepares.
There is no border wall you can build to keep it in or out. No one escapes it, not the very wealthy, not the very bad.
You won't know when it will come, from what quarter it will make an entrance. But you can wonder.
Will it come from stage right or stage left? In a letter? By boat over the sea?
You will be in the middle of something when it arrives. I once got it with my fingers on a garlic press.
It will surprise you. You think you know what it is, but when it comes, you don't.
It's a horse no one can ride.
Nothing said to you will make it better. Not when you most need kindness anyway.
People are at their best when you're grieving.
Their best isn't good enough.
Self-repair? Do tell.
Let's talk about the aftermath.
There is no aftermath.
You think it will end, that one day you will wake and it will be gone.
Or if not gone, less heavy. And that's true.
Hummingbirds will come.
But on a day when their green pirouettes tantalize at the fuchsia, it will return. The smile that you were smiling and the delight will disappear.
The next time you see the metallic blue of iridescent gorget, you will be okay—but a bit afraid
That it will be his leash still when the leash rends.
That dots don't end …
__
Marcia Aldrich is the author of the free memoir Girl Rearing, published by W.W. Norton.  She has been the editor of Fourth Genre: Explorations in Nonfiction. Companion to an Untold Story won the AWP Award in Creative Nonfiction. She is the editor of Waveform: Twenty-First-Century Essays by Women published by The University of Georgia Press. Her email is [email protected].
Artwork by John Gallaher