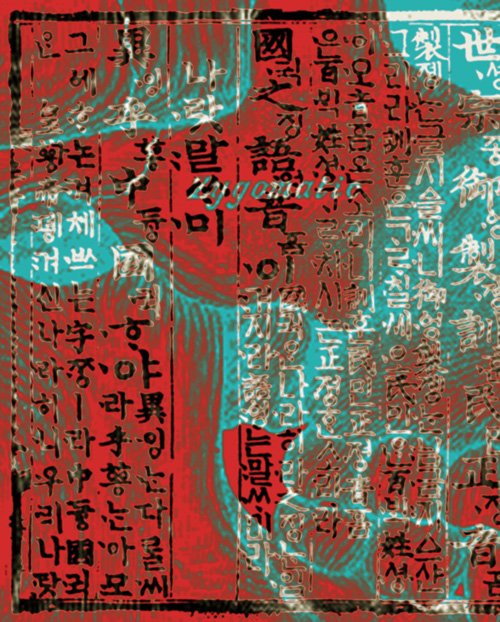 A beautiful woman once told me she thought she'd do well here, in America, since no one back there appreciated her strong, distinct features.
This woman had deep-set eyes, high cheekbones, and a pronounced jaw; she looked like a younger version of my mother, right down to the over steamed dumpling of a nose. She also looked like the women I met in the capital of the North, and Kim Jong-il, they say, handpicked all of the women of Pyongyang. These women had cheekbones threatening to break the surface of their skin. I found this striking, lovely. (My brother pointed out it was probably a side effect of starvation.)
Paljaga seda, my mother once explained to me. Destiny is strong. A woman with strong cheekbones is bound to have a hard life. "Her husband gonna die. Her children giving her the hard time. She has to do laundry and it's so hard work."
Namnambuknyeo, or basically: North Korean women got it goin' on.
Did you know in South Korea there are now matchmaking agencies pairing North Korean women with South Korean men? It is said to be the ideal match. Again: namnambuknyeo.
In the late Eighties there was a North Korean female terrorist who blew up a plane. The police got to her before she could pop her cyanide pill. During her trial in Seoul, she was offered countless proposals of marriage from South Korean men.
My mother is North Korean, but no one has ever told her she's beautiful—not her father, who parted and combed her hair each morning until she was married; and, after, not my father.
Everyone in my family has high cheekbones, mine being the lowest of the high. My sister, people tell us, looks exactly like my mother. When I show American people pictures of my sister, they say, "She is beautiful." But she has never once been complimented by a single member of our extended family, which has always felt like an extension of Korea.
Who gets the compliments? My father and brother. "So handsome, so meosisseo!" they say of both.
"In America, people appreciate strong, distinct features. In South Korea, no—they don't like it. Especially not in their women."
In South Korea, you are required to upload your photo alongside your resume. Sometimes you must fill in your measurements. Jobs are very competitive. In Seoul there are many photo-retouching shops. There are also many (perhaps more) seonghyeongsusul or "aesthetic" surgery clinics. You see the ads posted all the time in subways, on the sides of buses.
When I lived in South Korea, I looked like the "before" shots in the seonghyeongsusul ads. The "after": double-lidded doe-eyes; long, skinny nose; round, pale cheeks; and a V-shaped chin. Handpicked features like paint by the numbers.
I'm coming to think that North Koreans and South Koreans and ex-Koreans have different standards of beauty.
Shortly after my mother immigrated to the States, but before she was match-made to my father, she ran away from her family's apartment on West 96th. When she answered an ad in the paper, the janitor led her to a storage closet and locked her in. He was American; she was not. Maybe that was why he found her attractive. But how could he know about namnambuknyeo?
Paljaga seda. Did my mother mean to say she thought she had a hard life? But she escaped the closet with her cheonyeoseong intact. When she returned home, her brother threw a chair and it hit her.
Paljaga seda. But my mother says now, "Look, so much easier for women, life not so hard anymore. We have washing machines now and everything."
—
Patricia Park was born and raised in New York City. She received her MFA in Fiction from Boston University, where she teaches undergraduate writing. Her writing has appeared in The New York Times, The Guardian, Slice Magazine, Korea Times, and others. She is at work on her first novel, and she blogs at KoreanBodega.com.