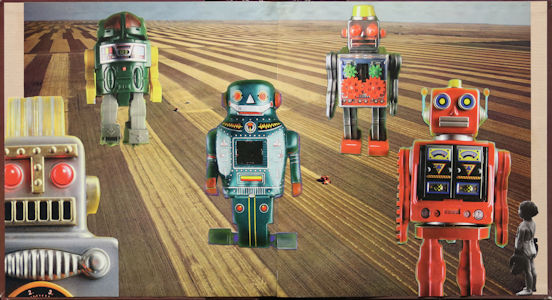 Summary of Qualifications
Nicole is a professional woman who wants to rock her Afro in business settings and still command respect. Her career includes ten years of camouflaging her true self to stay marketable and frying her mane to avoid frightening employers with her real hair texture. The consequences of her cover-up—a bald spot and thinning strands—recently forced her to chop off her long bob and come out of hiding. But her natural hair is not an impediment. Her curls in no way diminish her IQ, performance, or ability to speak in an articulate manner.
***
Areas of Expertise
Planning: efficient at scheduling work meetings before 3:00 p.m. to allow herself plenty of time to cut through rush hour traffic in Washington, D.C., to keep a weekly appointment to straighten the kinks out of her hair.
Budgeting: experienced in allocating and spending thousands of personal dollars every year to have silky tresses like Oprah Winfrey to avoid questions about her professionalism and discourage management from branding her as a radical.
Communications: adept at politely but firmly asking colleagues to stop sniffing or playing with her hair, all while staying calm and maintaining camaraderie among her teammates.
Training: skilled at leading discussions on a range of topics unrelated to her job or the company's mission, including but not limited to: black hair textures, black hairstyles, and black hair etiquette to mostly white male audiences.
***
Accomplishments
Received positive feedback from colleagues on her brown-bag meetings, despite her refusal to repeat or expand her talk on black hair textures.
Recovered from chest pains and stomach cramps after she cropped her hair into a pixie, thanks to a mishap with a flatiron.
Taught black women inside and outside the company how to explain dramatic transformations in their appearance—such as haircuts, use of wigs and hair weaves, and, in extreme cases, headscarves—because of bad relaxers or overheated hair styling tools.
***
Education
A master's and bachelor's degree from a top 50 university.
***
Special Skills
Proven ability to write and edit financial reports while sitting under a hooded dryer in a crowded beauty salon.
Demonstrated success in reducing the volume of exasperating, personal questions asked by coworkers such as "Why is your hair flat on your head?" or "How do you make your hair so soft?"
***
Presentations and Workshops
"What Not to Ask a Black Woman about Her Hair on a Rainy Day." Company A, Washington, D.C.
"No, I Didn't Over-Condition My Hair. I Got a Fresh Relaxer." Company B, Washington, D.C.
"How to Stand Next to a Black Woman and Hold Yourself Back from Touching or Staring at Her Hair." Company B, Washington, D.C.
"The Fundamentals of Black Hair Textures for Diverse Audiences (Part I)." Company C. Washington, D.C.
***
Honors and Awards
Multiple awards for actual job performance.
***
Affiliations
Member, Black Professional Women Tired of Natural Hair Bias
Former Member, Black Women Straightening Their Hair to Stay Employed
__
Nicole Cyrus is a career coach and former finance manager working on a collection of essays on race and gender bias in the workplace. Her nonfiction has appeared in Lunch Ticket.

Artwork by John Gallaher