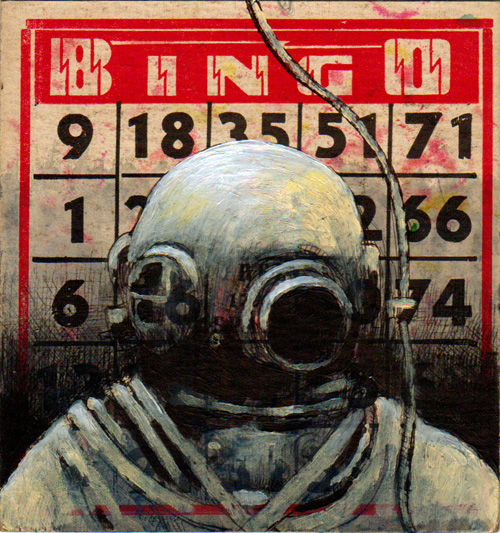 You were my birthday present; you came to the door—no one else was home; you said "let's celebrate." We dropped acid and went to the friend with the nocturnal monkey-like animal and made love for hours. I fell totally, naively in love, so when you took me home in the morning I cried. I thought—but did not say—how could you walk away from perfect love?
 – inscribed in Gary Snyder's Turtle Island
Handwritten, it goes without saying, this inscription to an unnamed lover goes on for three pages before arriving at a final sorrow at the lover's loss: "today we are with different lovers" but no regrets. Was it ever sent? Ever read? One thing is sure: It was inscribed and meant. Such passion cannot be shrugged off until it can. I found the book in Casa de los Niños on Prince and Mountain, a thrift shop stuffed with this stuff, the stuffing escaping the chewed-on animals packed in the discount bin. Take six for a buck. Doll heads are free. They stare at your future, our future, maybe, lover, if we ever come together, if we're ever more than ink and paper, chiaroscuro, one transparency transposed upon another.
Dear future lover, every time it feels like forever when it's new: bright colors, fabric softener, calliopes that were once terrifying softening into daylight as it fades. You know, your lovers surely number more than mine; that's fine, but when I fall, it's ditch-witch hitting electric line, the whole world alive and lit in amperes for a moment. It might be gone again a nanosecond later, the body aching with or for or from the jolt; and perhaps it's fever-dream; and who cares where it comes from as long as it's fast and seems like it might last until we're rusting into dust. We are always dying for the future. Otherwise it couldn't ever come. That it might split ever's seams apart, that it might bring down the lights until forever's in the mirror, and the book is given up for thrift: it doesn't matter. Maybe this book was never sent. I can imagine that, an inscription toward the future. Maybe the lover's dead. Maybe the lover's dead. Maybe we all are like those who had their laughs recorded into tracks for television shows years before, who continue to laugh now a lifetime a lifeline a phone-a-friend later, disembodied, at jokes that are no longer funny. Perhaps they never were.
We are all in wires eventually, reduced to what we said, or didn't say, and what we wrote or didn't write, whom we loved or didn't love, or loved and lost and never told it except writing in or to a book. We are all discarded, discordant, disobedient, and so I salute your bravery, book-inscriber. Your heart is big enough for both of us, so that there is no room for mockery in me. Anyone willing to strip themselves this bare this fast this way deserves our breathlessness and our hearts' attention. Let us spend an hour, then longer, in contemplation. If you open, open all the way, or as much as you can bear, or else there's nothing here at all.
The inscription goes on to quote from Duras's The Lover, then "I cried when I was with you this time more than twenty years later…it was the reason for life and yet I knew it would end."
A codex is a door, future lover. You can put whatever through it for a reader you imagine coming to your words in a day, a decade, a daze of centuries, entries in a future book. Codices have histories. They are leafed, spined, embodied, read by future lovers I imagine in bodices in just this kind of light at night. The future is a mystery, lover, a memory. The scent of wisteria coming up from somewhere.
Or, a codex is a hole through which we might not communicate, but instead be transformed entirely, through which we might descend without notice or equipment and not want or be able to return.
(for Megan)
---
Ander Monson is the author of five books, most recently Vanishing Point (Graywolf, 2010) and The Available World (Sarabande Books, 2010). The editor of the magazine DIAGRAM <thediagram.com> and the New Michigan Press, he lives and teaches in Tucson, Arizona.
 Illustration by Marc Snyder