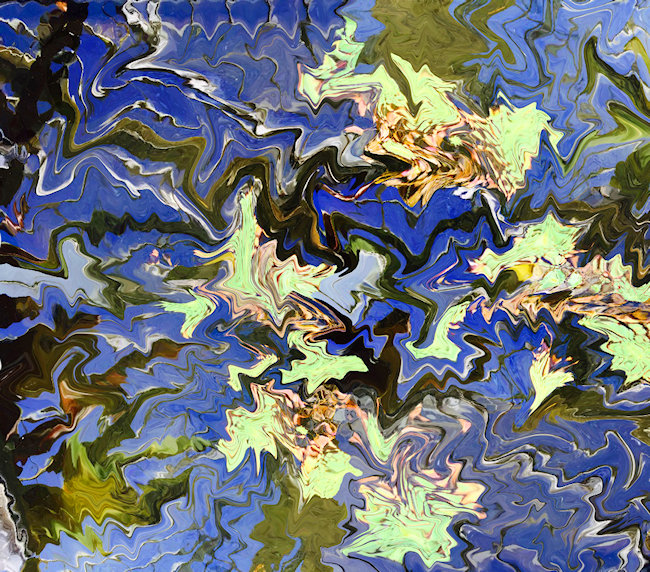 We met when I was eleven—on the cusp of my first blood—in that Taco Bell on University with the refried beans stuck to the windows. I thought you were so cool with your Pearl Jam T-shirt, Nevermind spinning in your Discman. Curling into that corner booth, I rested my head on the greasy Formica and instantly fell into your ouch: that blinding sting, heavy-handed hug. I was used to being bullied, so I didn't even try to fight.
Teenagerdom was a fly-by-night affair. Neither of us was ready to commit—boyfriend/girlfriend felt too normie. Except for once a month—after a day of dodging my stepdad's macho mouth or when I needed extra time to finish my science fair project—you'd crawl through my window faithfully, if not a little covetous. For a night or two, we'd fritter away heartbeats, sweat through our underpants, gag on each other's tongues. But I had mix tapes to make, AOL chat rooms to haunt.
And when I wrote poems, they were rarely about you.
After my stint in the loony bin, everyone else disappeared; you were the only one never too busy or toasted or strung-the-fuck-out. If I lacked caffeine or ran out of ramen noodles, if I missed a dose of Lithium or someone spit in my face. Arms filled with roses and expired chocolates—their smoggy centers tasting of decay—you'd always, always come.
The more space I made for you, the more space you took up, almost stanching the god-shaped hole in my chest. You urged me to skip therapy, not call my mom, drop out of college, drop out of life. Entwined, loneliness grew over us like mold, and I didn't have to think about my baby brother with needles porcupining his limp arms; my husk of a father, stuck in prison, lacking light.
We consummated under the canopy of my Craigslisted bed, marital blanket laced with barf, Under the Pink burbling on low. As the sting of meds holy-wafered my tongue, I finally felt pure. Nothing but throbbing light, a concrete heaviness; no longer a girl, but something bigger—no childbearing hips, ingrown hairs, boys that don't call back—without beginnings or endings, just skin on skin on skin.
For a while, it was magic. I didn't have to lop off chunks of my own flesh to feed you, I just had to learn to throb to your sloppy beat. Relishing your clove-&-chemical funk, I could be unwashed, undone, standing on the roof at midnight, frozen-gel eye-mask obscuring my face. Together, we'd cackle and hiss. Curse the whole universe.
But eventually, your violence began to spike, and I was forced to call in reinforcements. It's him or me, I'd murmur, swallowing pills indicated for illnesses that were not mine: Alzheimer's, bipolar disorder, epilepsy, hypertension, osteoarthritis. I got injections in my head and wore a crown of electrodes, oversized sunglasses with prism lenses, pasted-on sunscreen, a handbag plumb-stuffed with drugs. You only burrowed deeper into my bones.
I wagered that it was the chemical-steeped version of me that you loved, so I morphed crunchy. I drank ionized water from crystal-infused jugs, took butterbur with abandon, bathed with salts and stones. But you came with me to acupuncture, scheduled my massages, studied reflexology, and learned how to make tea from the lavender that grows wild in our yard.
"Till death do us part," you remind me nightly, rubbing your calloused thumb across my brow. I prostrate, I grieve, I try to run away. But my muscles are atrophied, my blood is just dust. Everyone says I'm lucky to have found such a faithful companion. You may set my teeth on edge, but you always call me home.
__
Tiffany Promise was awarded an MFA in creative writing from CalArts in 2010, and an MA in psychology from CIIS in 2013. Her work has appeared in tiny journal, Every Day Fiction, High Shelf, Sunspot, Black Clock, and is forthcoming in Peculiar. Tiffany just finished her first novel, Eggs, under the mentorship of Francesca Lia Block, and is currently seeking an agent. Tiffany lives in LA with her five cats; very sassy toddler, Poesie; and baby bird, Sparrow. Please contact her at [email protected].