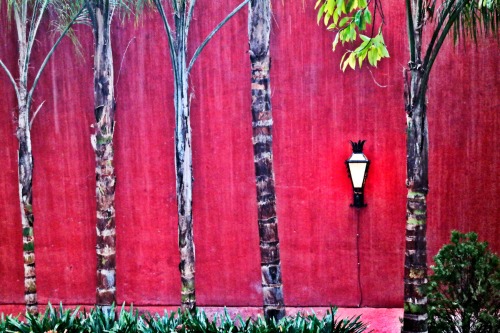 As the teenager stepped through the first set of automatic doors at Target, I was entering from the parking lot. For a few seconds we stood in the foyer area between the sets of double doors.
"Aren't you? Aren't you?" he asked, his lips quivering with joyful anticipation.
In the mid 1990s, the sight of a 6-foot-4 210-pound black man in Salt Lake City caused many strange reactions. His, however, mimicked the excitement of recognizing someone he had hoped was a famous athlete. The dribbling motion his downward palms made gave it away "Whoever you think I am, I am not," I sighed. "I don't play for anybody's basketball team."
This was a phrase I had on a save/get key in my brain. I dreamed instead of someone stopping me on the streets and saying, "Aren't you that guy who does those great front-page articles for The Salt Lake Tribune?" I would have gladly owned that kind of recognition.
*
Between the ages of 9 and 16, my shoe size and my age corresponded. Neighborhood kids called me "feets."
In the summer of 1980, right before I turned fourteen, I stretched up to a gangly six-feet.  The world expected this body to have a certain agility with a basketball.
I didn't.
For weeks my Uncle Tan and I stood outside on the black tar playground at Scullin Elementary School and practiced stealing, dribbling and slam-dunking an orange ball. "Now, let's me show you how to do this again," he would say over and over.
I couldn't hide my ambivalence. Eventually we agreed to drop these practice sessions.  My relief was enormous.
*
Neither my uncle nor anyone else could undo my mother's incantations.
"Any fool can dribble a damned ball! If you break your leg, then what? You take your ass to school. With your mind you can become a genius. Forget a damned ball."
I hated these long verbal rants. For thirty years as a schoolteacher in the St. Louis Public Schools, she saw hoards of young boys, often without fathers in the home, sidelined when basketball, football and baseball dreams evaporated.  Life's path hadn't provided those boys with many options. Too many of them wound up incarcerated or in cemeteries early.
"I'll tell you one thing, when you turn eighteen you've got two choices," my mother said. "You're either going into the Army or you're going to college, but you're gonna get your ass out of my house."
I knew she meant it.  Our parents split when my sister and I were small children.  With no daddy in the picture, my mother's tongue fathered me.
By the time I got onto the University of Missouri's campus where I studied journalism and fell in love with Victorian literature, I had developed a retort for the basketball question, "Do you play miniature golf?"
And it took me thirteen years of working as a newspaper writer and another ten years of teaching college before I realized something.
My mother was right.
__
Samuel Autman is an essayist who teaches writing at DePauw University. His work has appeared in Black Gay Genius: Answering Joseph Beam's Call, The Chalk Circle, The Common Reader and Under the Gum Tree. His essay "Invisible Nails," won first place in nonfiction in the 2015 SLS-Disquiet Literary Contest and will soon be published in Ninth Letter. It is derived from Sanctified: A Memoir, his manuscript in the works.