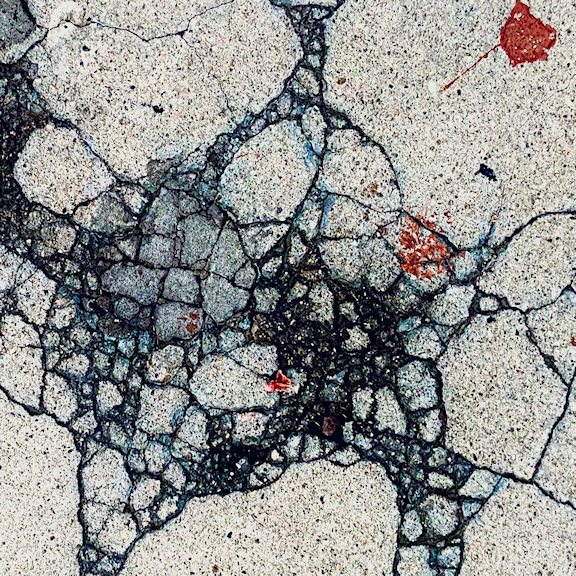 Slow processing speed. Major deficits in executive functioning and short-term memory. Normal left and right hippocampal volume with low left and right hippocampal occupancy.
*
Here is the translation:
His broken handwriting, his stricken face, his blank or puzzled or fearful eyes.
Doors and drawers standing open, lights left on wherever he goes.
Two lamps taken apart to replace one bulb.
His footsteps slowly repeating the routes to someplace he can't reach.
*
We are four years into his dementia. The professionals call this slow descent The journey, but I say that Holding someone's hand while they drown gets closer to the daily truth of it.
*
What bird is that? He who was a serious birder asks this almost every time he hears a certain bubbling call.
A Summer Tanager, I say.
What bird is that?
A Summer Tanager.
Thanks to him, I'm a pretty good birder now. Thanks to him.
*
Most mornings in these pandemic days, when we drive past the YMCA and see people exercising in the parking lot, he says, That looks like a Zumba class.
Zumba's on Friday night, I say, with what patience I can scrape together that day.
Friday night, I say, hoping that if I say it fast enough, say it one more time, it won't pour through his mind like water through a sieve.
The habit of hope is hard to break.
Friday night, I say, but sometimes a flash-bang grenade goes off in my head, and I shout like a shaman trying to scare off evil spirits. I want my failures of kindness to be part of this story, too. I want to say he's not the only one who fails.
*
I've been told that asking someone with dementia to remember makes them anxious, so I don't say Remember that cold day's walk when I'd forgotten my gloves and you gave me one of yours, and we each held the other's ungloved hand until our hands got cold, then switched gloves and sides so we could each keep holding the other's bare hand?
I don't say Remember the sleety day when we saw the osprey stand up in the sky over the pond with its wings outstretched, like an archangel blazing in the air, and we thought it was there for us?
Look, Honey, you put all the avocado slices in one salad and none in the other, I say.
I say Honey out of habit now, and every time I remember the sweet weight that word used to carry I envy his forgetfulness, because you can't grieve for what you've forgotten you had.
*
I've forgotten how to be your partner, he says one day. I wonder if it would help him to know that I've dropped that thread, too, somewhere in this maze we're wandering in. I'm his caregiver now, and the distance between partner and caregiver can't be measured.
Sometimes he surfaces, says he feels like he has no center anymore, nothing he can trust about himself, and I can't say that isn't true, because it is.
Every day before I get up I vow to do no harm to anyone.
I try and succeed and fail to be kind.
Sometimes it feels like I'm drowning, too.
*
And then one day while I was making the world's best cheesecake for my son's birthday, the man who was my partner came into the kitchen smiling. You made me a cheesecake once, when I was going through a hard time, he said.
I'm sorry, but that didn't happen, I almost said, as though I still had faith that if I corrected enough mistakes he'd stop making them, but the thought had made him so happy that for once, for once, I said nothing.
Because, really, what does it matter that I didn't make him a cheesecake? As that imagined memory streaked through his mind like a shooting star, its light, I hope, was briefly real.
What matters is that the story the memory rescued, the one about loving and being loved, was true.
__
Pam Durban is the author of two collections of short stories, Soon and All Set About with Fever Trees, and three novels, The Laughing Place, So Far Back, and The Tree of Forgetfulness. Her stories and essays has been published in many magazines and anthologies including The Best American Short Stories of the Century, edited by John Updike, and The Pushcart Prize, Best of the Small Presses and The Best of Brevity. She is the recipient of a National Endowment for the Arts Creative Writing Fellowship and a Whiting Writer's Award as well as the 2001 Lillian Smith Award for Fiction for So Far Back. "Remember?" is her second essay to appear in BREVITY. She lives in Chapel Hill, NC.