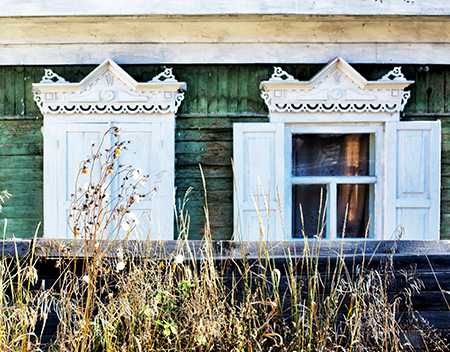 A car hit our dog Prosperity not too long ago. The vet took out the staples in his body recently, and it looks like Prosperity has his health back.
Prosperity's big brother is Success.
No one remembers when we started to call Success Success, as my grandma named him. (Grandma's last name is Zheng, same as Zheng Chenggong, the Chinese military leader who successfully ended the Dutch ruling of Taiwan in the 1660s.) Grandma always says: "You see, everyday I will call out, 'come here Success; come here Success'; and then success will come."
Smart as Grandma is, she has been a farmer all her life—willingly. Our impoverished family could only afford an education for the youngest son; everyone else went to work in the factories or picked bananas after graduating from elementary school. You have to give the boy credit; he went to the best university in Taiwan, majored in Physics, and eventually became the president of a college and a National Policy Adviser. But we only learned about him from the newspaper.
Grandma loves to ride her bike in the pleasant breeze and hums the melody of the song, "I have to be successful." She also loves to sing it to me over the phone: "You must love success." And every time we go back to Grandma's house in Gao Su, we hear her praying in the morning: "Protect us… gods and goddesses…come success and prosperity…."
Success had a twisted life. He was a guard dog at Uncle's factory in Tai Chung. A mentally ill worker took an iron bar and beat him several times. He was bruised everywhere and didn't even dare to whimper. He shed his fur like crazy. Uncle took Success to Gao Su, and it was at Grandma's that Success got back on his feet.
Success always sat in the passenger side of the truck, accompanying my grandfather to work at the eggplant farm. Even Grandma, who disliked dogs previously, started to spoil Success, letting him sleep in the house. But Success could be mischievous. He killed many chickens and bit the neighbor's Chihuahua. His fighting nature got him into trouble many times.
One day, by mistake, Success ate dog food put out by a neighbor who used pesticide in it that was meant for street dogs. White foam came out of Success's mouth as his body gradually turned stiff and cold. We buried him on the eggplant farm. My grandfather blamed himself, though no one thought it was his fault. After Success died, we got another dog. Grandma named him Prosperity. She had given up the idea of being successful herself a long time ago; she only hoped that her descendants would prosper somehow.
I thought Grandma would never get old. She always has things to do and stories to tell. But she passed out in the field not long ago, and we were told she had cervical cancer. I saw the X-ray. The tumor resembled a small, curved eggplant. I thought Grandma used her own body to fertilize the eggplant, and to fertilize her family. The eggplant matured while Grandma withered.
The day of the operation, her grandchildren gathered around the hospital bed, bawling. Grandma looked thin and pallid. But she grinned, waving her hand: "No problem! It will be a success! Success!" We were crying rivers of tears, yet she was the one who comforted us. Maybe her heirs, like me, will never be successful or prosperous, but on bitter days, it becomes clear to me how grand and courageous her earnest yearning was for her descendants to succeed.
__
Bouiyan Chen was born in Kaohsiung, Taiwan in 1991. He was the recipient of the grand prize in the 35th United Daily News Literary Award Short Story category. His work was also shortlisted for the same award in 2012 and 2013.
___
Jennie Chia-Hui Chu is a writer and translator based in Boston, Massachusetts. She holds an MFA in non-fiction creative writing from Emerson College. Her writing and translation has appeared in print and online, with such publications as The Christian Science Monitor, The Boston Globe Magazine, and The Dial. Two of her essays were recorded by NPR's All Things Considered.
Photo by Marcia Krause Bilyk