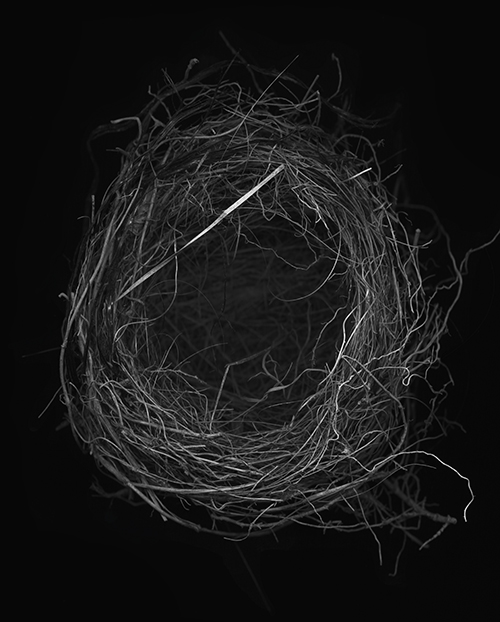 Senior year. A fundamentalist Baptist high school. One of those times, frequent and interminable, when the teachers ran out of lesson plans and gave us time to talk. I was reading a novel because I'd run out of homework.
The classroom chatter softened for a moment, and I heard a nasal twang, four plastic chairs away. I stared at my book without seeing and focused my body on listening. Besides the nasal twang, Nick had basketball muscles, messy gelled hair, bright blue eyes, and, I thought then, the soul of a poet. Since I adored him, I believed our destinies were linked. Any word he said might affect me.
Nick's voice floated across the desks and sweaters as a wordless dragonfly whine, but I caught one complete sentence. "Yeah, that happened ten years ago," he said, his voice loud and serious. Those years sounded important, worth a boast. I looked up and saw he was talking to Heather. She'd slipped from her assigned seat in front me into the seat in front of him. The seat beside Nick was empty, but the seat in front allowed her to twist around and drape her arms and breasts across his desk.
"Ten years ago, huh?" Heather said, leaning her lavender dress closer.
Nick grinned and spoke again, but I'd quit listening. I'd quit wishing I was the kind of girl who never read novels and rested my breasts on Nick's desk. I felt as important as the girls in my class who got up at five to curl their hair, the boys who thought too often about their shoes. Ten years ago. We were old enough to say it. Like our teachers, like our parents, we could toss off a decade when telling a story. Oh, that was ten years ago now.
Never mind that ten years ago, downstairs in this same brick building, I'd kept caterpillars in my desk tissue box and fed them leaves and crumbs from my sandwich. Nick had sported a haircut we called a "spike," short on the sides and topped with towering gelled sticks. After he'd sweated his hair flat at recess, he'd slipped into the boys' restroom to add more gel. "My mom says my hair makes me look like a rock star," he'd said, flashing a half-baby teeth grin. Ten years ago, I hadn't met Heather, but my mom had seen her once in a grocery store checkout line. Heather's father, a short man in a professionally pressed white shirt, had pushed the shopping cart, and Heather, all hair bows and lace, had stood beside him, her fingers locked in the side of the cart. She'd removed one hand and pointed at a roll of powdered donuts, and her father had slapped her. But the reality of our decade was irrelevant. We were eighteen, with ten remembered years behind us, and to me, this felt like the definition of adulthood.
The bell rang, and I hurried past my classmates and downstairs for my most significant social interaction of the day: my third-grade brother met me between my classes by the little boys' bathroom. "Hi, Sarbef!" Joshua yelled, his hazel eyes big with surprise, as if we'd both happened by. Then he told me the kindergarteners had played in the urinals that morning, and the elderly janitor had chased him with a mop.
Running back upstairs, sliding into another plastic chair for another class, I couldn't imagine how it would feel to speak even of twenty years ago. When Nick would be too fat to look like a Christian rock star, but he'd be one, preaching the evils of Christmas trees from his Facebook pulpit. When Heather would be divorced with four cats, sewing her own clothing and brewing laundry detergent. When I'd sometimes run short on my own lesson plans, and my little brother would be dead.
At eighteen, life was as light, changeable, and full of possibility as the dolls I had cut from notebook paper at eight. Add crayon green scrubs and a stethoscope, and I'd be a doctor. Add a couple of paper kids, and I'd be a mom.
I didn't know yet that years had weight. I could carry my past behind me like a kite, each moment adding ribbons to my string.
—
Sarah Beth Childers's  memoir-in-essays, Shake Terribly the Earth: Stories from an Appalachian Family,was published by Ohio University Press in 2013. Her essays and stories have appeared in Wigleaf, The Tusculum Review, SNReview, Paddlefish, and elsewhere. Originally from Huntington, West Virginia, Childers lives with her Boston Terrier and cat in Richmond, Indiana, where she is the writer-in-residence at Earlham College.