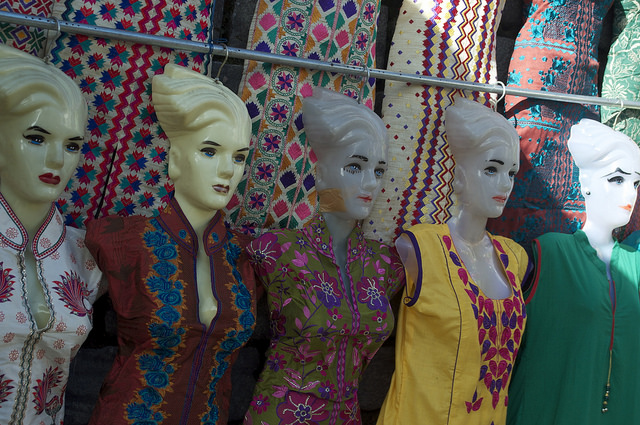 about things she said
I never said that. You're making that up. Stop making things up. Stop making things up about me.
in praise
Stop making that up: No one hates you. Everyone is jealous. Everyone falls in love with you. My gorgeous girl. Lots of men will fall in love with you. You're my sweet girl. The men who don't love you are gay.
about sustaining the body
Suck in your stomach. Let me see you do it. Pretty good. Me, I can't eat food from a box. No airplane food. I'll throw up. No red meat. They served a ham and I thought I would die. I'm addicted to that Biggest Loser low-sodium popcorn. I'm still full from last night. I always get on the scale. Every morning. No matter what, I face it.
about eating disorders
I've never had an eating disorder. Eating disorders are for insecure girls. You're picky like me. You're just like me. You look like a skeleton. I'm sorry. I'm sorry I did this to you. Here we go again blaming Mom.
about religion
I don't take things so seriously. The Torah is a beautiful fairytale. A nice story. It just makes me feel good. That's all. You will marry Jewish. You will make a Jewish home with no pork. Pork is disgusting. So fatty. Dad and I had lobster rolls every day in Maine. Delicious. Fresh out of the water.
about motherhood
It must be nice not to be a Jewish mother. Must be very relaxing.
on politics
I am a one-issue voter. I started a petition to get rid of the rabbi who won't defend Israel from the pulpit.
about her daughter
Diana's boyfriend is learning Hebrew. He takes Hebrew classes in Wyoming. It's not like they'll be there forever. Diana likes a city. She's very social. He's going to convert. He's practically Jewish. This one knows how to say l'chaim like a Jew.
when confronted
I did not say he was taking Hebrew classes. Stop always making things up about me.
about her daughter's writing
Stop writing. Do your homework. You don't go to poetry school. Your writing is so cute. My book club will love it. What is this essay? This essay is very disturbing. It sounds like you don't love Israel. Writing is a hobby. Mine is tennis.
when she reveals the tricks of the trade
Just lie. If someone knows you're lying…they won't know you're lying. You're a good liar. But if they know, if they say that they know, say, "I'm not lying. You just have a liar's mind." Be confident. You have no reason not to be confident. You have no reason to be upset. I am your mother. I will always clean up your messes.
about sex and love and rock and roll
Get over him. He's not even Jewish, this one. Why are you crying over him? He's not Jewish. Oh, will you stop it! He's not even Jewish. I love Celine Dion. I love Barbara Streisand. I love the symphony. We have an amazing new conductor here. Wonderful, this conductor. You've had so many models of healthy love. Sex is not love. Sex is not recreation. Not like tennis.
about the mother-daughter bond
You're mine. You don't know. Until you're a mother, you won't know. I need to know my kids are okay. Nothing makes you feel like shit like talking to your kid on the phone. You need to let go. People need to move on. I said people; I didn't say you. Stop it. I said people. For example, if an adult is still angry with her father, let's say. Let's say that's the situation. She needs to grow up. She needs to let that go already.
about death
You'll have to clean out this cupboard one day. Can you imagine? How will you do it? Thousands and thousands of pictures. Can you see why I thought they were rejects? But look how much we're laughing now. You never know what you'll be glad you kept. Your eyes are closed. Look. Your eyes were closed. You were precious. I'm so glad I kept these. Aren't you? I love them so much. I love those closed eyes.
—
Diana Spechler is the author of the novels Who by Fire and Skinny. Her writing has appeared or is forthcoming in The New York Times, The Wall Street Journal, Paris Review, GQ, Glimmer Train Stories, PANK, The Southern Review, Esquire, and elsewhere. She was a Steinbeck Fellow at San Jose State University, a LABA Fellow at the 14th Street Y, and a Sozopol Fiction Seminars Fellow. She is also the recipient of residencies from Portsmouth Abbey School, the Anderson Center, and the Writer's Room at the Betsy Hotel. She teaches writing in New York City and for Stanford University's Online Writer's Studio. Learn more at www.dianaspechler.com.