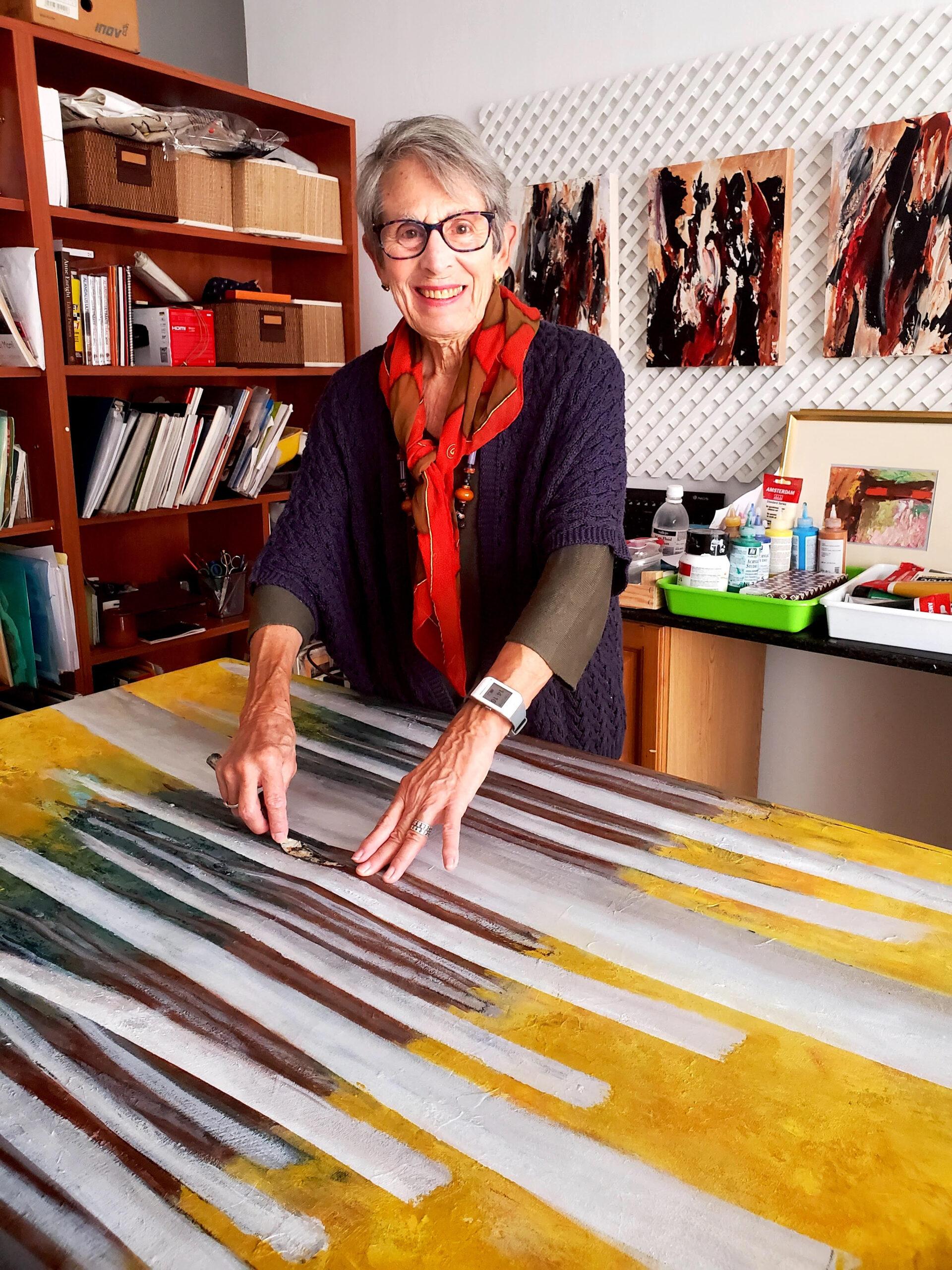 I tend to work thematically, pursuing a body of paintings through the labyrinth of imagination. The themes may change, but the intrinsic role of color is constant. The Color as Metaphor paintings appear abstract and formal at first, yet each is a fragment of a surface and setting chosen for the way the light played optically. My earlier abstract work was more gestural, using brushes loaded with color. My goal has always been to explore and contemplate my inner world from perspectives that range from direct observation to buried memories.
Painter, designer, and educator, Barbara Gillette Price has had a distinguished career in the arts spanning 60 years. She uses a variety of techniques in various media, focusing on color and its poetic nature, while investigating the multiple possibilities of its language. She exhibits her paintings, works on silk, and digital collages widely in Europe and the United States.
Gillette Price's work is of an inherent elegance that emerges from excellent craftsmanship and an intelligent narrative.
(Excerpted from reviews by Art Critic Francisco Bautista Toledo.)
See more of Barbara's work here: www.barbaragilletteprice.com