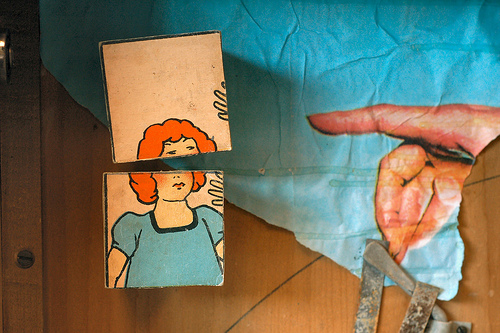 One excellent reason for teaching the flash form is that it encourages experimentation—the first drafts come quickly, and if draft one isn't working, you can always wipe the page clean and start again. The flash form also allows a student, over the span of a week-long or semester-long course, to try her hand at multiple essays—and, in the end, we learn by doing, and often learn most from our mistakes.

Gathered below are essays focused on using Brevity as a source for teaching flash, using flash to teach issues of Race, Gender, and the Experience of Disability, selections from the Brevity Craft section that we think are ideal for introducing flash writing and revision, and other useful resources.
___
Using Flash to Teach Diversity
Using Brevity to Teach Race, Racism, and Anti-Racism: Our guest editors Joy Castro and Ira Sukrungruang discuss the essays that appear in our Race, Racism, and Racialization special issue. "So many of the essays by writers of color were about being misperceived: seen, yet not seen. Not seen accurately, or fully. Being pre-seen, really, through the lens of race and ethnicity."
Using Brevity to Teach Experiences of Gender: Guest editors Sarah Einstein and Silas Hansen discuss how they use the Experiences of Gender special issue in their writing classrooms and offer a powerful writing exercise specifically focused on helping students to identify conflict in their own lives.
Using Brevity to Teach the Experiences of Disability: Our guest editors discuss the fifteen flash essays in our Experiences of Disability special issue and how the essays remind us "of the barriers that disabled writers face, not only with regard to telling our stories and getting access, but also of the narrow forms that disabled writers are often expected to inhabit."
__
Essays About Flash and Teaching
Teaching Brevity: Pennies in My Pocket: Amy Monticello celebrates six of her favorite Brevity essays and why they work so well in the classroom to illustrate the range of possibilities in creative nonfiction.
Teaching Brevity: Whetting the Appetite: Frances Backhouse outlines various Brevity Craft essays that offer an excellent introduction to the form and can serve as a first assignment of the term.   
Using Brevity Essays to Teach Memoir: Linda Downing Miller offers numerous prompts tied to example essays from Brevity that have helped her to call attention to different features, styles, voices, and forms in her 90-minute memoir classes.
Teaching Brevity: Reading Short, Writing Short: Kelly Kathleen Ferguson outlines her reasons for using flash in the undergraduate classroom: "Students are freer to risk, and I am freer to risk different prompts. By the end students have a stack of essays, which feels good."
On the Power of Essayistic Compression in Flash Nonfiction: Brevity founder and editor Dinty W. Moore reviews the rise of flash nonfiction as a genre, discusses what make the flash genre unique, and how it manages to convey so much truth—when done well—in so few words.
___
Brevity Craft Essays on the Art of Flash
On Miniatures: Lia Purpura, speaking of all things miniature, explains why flash essays are so mysterious, so compelling, and so intimate.

Zooming In [Draft by Draft]: The Narrowing Lens of "Stranded": Jill Talbot talks about rejection, metaphor, and learning about the art of flash, while showing the multiple revisions that led to the final form of her Brevity essay "Stranded."
More Information on The Best of Brevity: Twenty Groundbreaking Years of Flash Nonfiction
More Information on The Rose Metal Press Field Guide to Writing Flash Nonfiction
The Brevity Blog: Tips, Craft Discussions, Contest Announcements, and Essays on the Writing Life