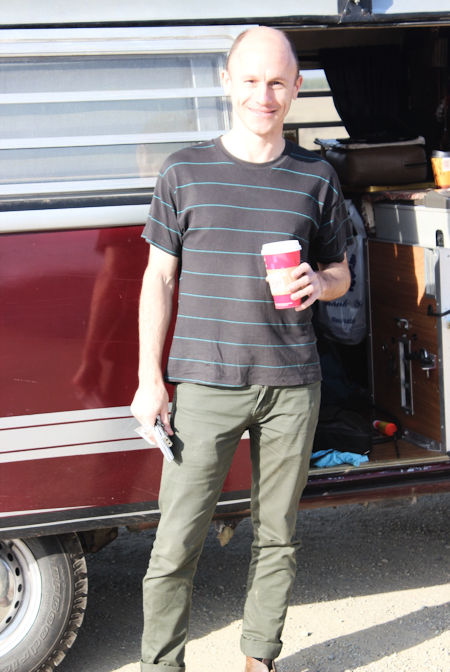 One of the best pieces of advice I ever got about writing personal essays came from one of my MFA teachers, Susan Cheever, at Bennington College. "Write for theme," she told us in workshop. "Not plot, theme." Her lesson changed my life.
Without a universal theme, personal essayists can end up writing anecdotes or catalogues of events that lapse into myopia and fail to connect our experience with readers' experience. An anecdote is defined as "a short and amusing or interesting story about a real incident or person." To that I would add it's "something that limits, rather than expands, a personal story's interest, and largely confines that interest to the people in the anecdote." A harsher take would be "something that makes a story insular, provincial, or boring." Since anecdotes are stories of limited scope, they limit their readers. Some aren't even stories: They lack the structure of beginning, middle, and end, and fail to extrapolate meaning from the chronology they string together.
When writing personal nonfiction, we should always think about our audience, in the sense that we must remember that we want someone to read our stories. If we aren't writing just for ourselves—and writing for ourselves has its own inherent value—then we need to think about how scenes and sentences will make readers respond. Will they be able to smell the smells we're describing? Will they experience the emotions that we're trying to elicit? Is our material too limited or our frame too narrow for people to be able to relate?
The essays we read aren't old friends we've known for so long that we have to endure them to the end. We're not obligated to sit and listen like we do rambling relatives on holidays. The world is overflowing with books and magazines, and each story is one of thousands of tempting options. We can start reading a magazine story and ditch it when it bores us. In fact, in our world of endless material and short attention spans, we readers struggle to stick with anything. The writer's job is to make readers stick with us. Theme is one way we connect our personal stories to the strangers who we want to engage with them.
Think of theme this way: Themes make personal experience universal by relating your private experience to the reader's experience, and to the larger human condition. Let the reader see themselves in you. They will connect to your personal essay if they can relate to you through your story's theme. Themes expand the gaze of one person's life—usually our protagonist's—to reveal something larger about our culture, our times, or human relationships. Every story is about something more than its events. Things happen, yes, but what do they tells us about ourselves and our world? How does your chronology of personal events distill meaning that strangers—your readers—can relate to? As the writer, you must really work that rich thematic vein beyond plot. You want to show readers why this story is relevant. (Your readers, by the way, include magazine editors. If you grab them, they'll give you the platform to grab an audience.)
Theme is the big-picture subject beyond the action and events of your story. It's the larger topic that your experience relays: fear of aging; fear of dying; the loss of a parent; defeat; wasted potential; perseverance; race relations; the struggle of women in an unequal and misogynistic society; feeling lost. These are universal themes because many people can relate to them. In his introduction to The Anchor Essay Annual, 1998, essayist Phillip Lopate put it this way: "To speak incessantly about the wounds or triumphs of I and My Family can get pretty tiresome; the trick is to project one's experience on the page in such an enhanced, objectified way that it acquires, or merges with, a larger significance." "I" is great. But when we are our stories' protagonists, we must project our first-person experience on that larger canvas of universal experience to show, in Lopate's words, how it connects with readers' experience or lives. In The New Inquiry, writer Teju Cole put it another way. He said the writer's job is "to see this individual and that individual and you and me all caught up in the jaws of the same big complicated story."
To see theme in action, read Lynne Sharon Schwartz's essay "At a Certain Age" in Best American Essays 2000, and Paul Crenshaw's "Concrete" in the North American Review. Think about how each personal story relates to the topic of theme. What did you like about each story? Now try to identify each story's themes; not who did what in the plot, but its larger subject. Was the story about death? Aging? Ambition? That is the theme.
When we're writing personal nonfiction as the protagonist, we can start drafting our story with a subject or an experience that we're trying to understand: Why am I so fixated on the past? Or, My parents gave me up for adoption at age two, and at age 45, I finally met them. The word 'essay' comes from the French word assay, which means "to attempt." An essay is the human mind working through an experience or subject, trying to make sense of it. Essays, therefore, don't always come in the form of traditional narrative, with an arc or resolution. They can be digressive, tangential, circular.
Your experience, and your unique perspective, are two of your greatest strengths as a nonfiction writer. Capitalize on them. Show us the world through your eyes. But also remember: You are part of a larger story. You're part of the human story.
___
** This craft essay is a modified version of a craft essay previously published on the Kenyon Review Blog.
___
Previously an editor at Longreads, Aaron Gilbreath has written essays for Harper's, The Atlantic, Paris Review Daily, Brick, The New York Times, and The Dublin Review. His third book, The Heart of California: Exploring the San Joaquin Valley, was a finalist for the 2022 Oregon Book Award. Some of his stories have been nominated for a James Beard Award and were named a notable in Best American Essays, Best American Travel Writing, and Best American Sports Writing. He recently serialized his last book, about the overlooked cult classic album from 1994, Deconstruction, at Substack.