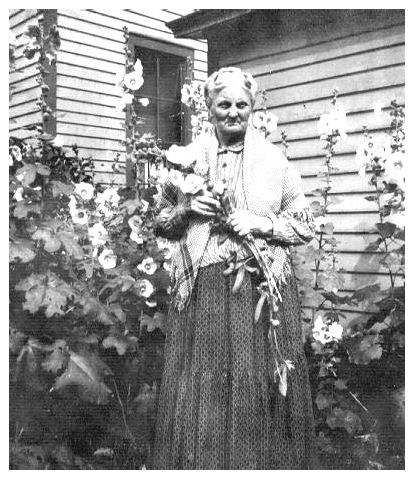 I was a budding genealogist when I entered college in my thirties to earn an undergraduate degree. When my history professor gave the class an assignment to write a research paper, I told her I wanted to write about my great-grandparents, who immigrated through Ellis Island in the early 1900s. "That's fine," she said, "but you'll need to put your ancestors into historical context." She explained that I should research the broader social history – the typical experience of immigrants like my ancestors – and then weave that information together with details specific to my ancestors.
At the time, I thought putting ancestors into historical context meant you took a date your ancestor did something and tied it to a famous event from a historical timeline. My attempt might have looked something like this:
Elizabeth Jordon was the youngest of five children born to Robert and Catherine Jordon. Elizabeth was born in Jacksonville, Florida, in 1893, the same year composer Tchaikovsky died and Hawaii was proclaimed a republic. In 1913, just one year after the Titanic sank, Elizabeth married George Anderson. World War I brought the birth of their first two children. In 1929, after the St. Valentine's Day massacre, their last child was born. Elizabeth's first grandchild was born on May 2, 1945, and two days later the Nazis surrendered. Elizabeth died in 1973 during the Watergate hearings.
As written, these events aren't relevant to this family, so they have a comical cause-and-effect relationship. Unless Elizabeth married George because the Titanic sank, this historical event is not significant to Elizabeth's story. And if the Nazis surrendered two days after Elizabeth's first grandchild was born, then this was some baby to have caused the Nazis to wave the white flag!
Bringing ancestors to life on the page means researching relevant social history to blend with their life facts. Social histories examine the everyday lives of everyday people in a society, unlike traditional history textbooks, which focus on elite, wealthy, powerful, influential, famous, old, dead, white men.
Social historians determine typical experiences of past people by consulting records genealogists use, including censuses, deeds, probate files, diaries and letters. They then report their conclusions in books such as Domestic Revolutions: A Social History of American Family Life by Steven Mintz and Susan Kellogg; Labor of Love, Labor of Sorrow: Black Women, Work, and the Family from Slavery to the Present by Jacqueline Jones; and Ellis Island Interviews: In Their Own Words by Peter Morton Coan.
In addition to researching the broader experience of people similar to your ancestors, you also want to learn details specific to your ancestors. Look beyond skeletal names, dates and places, and dig for all the records a person would have generated in his or her lifetime: censuses, wills, immigration documents, land deeds, military service records, pensions, newspaper articles, obituaries and court cases. Some records are available online at subscription sites such as Ancestry.com, but most are still undigitized and are housed in libraries, archives and courthouses. Consult Emily Croom's Unpuzzling Your Past, 4th edition, to help you find these information gems. Also, talk to relatives to see if they have photographs, letters, diaries or other family documents you can use.
Once you've collected detailed information on your ancestors and have researched social histories of their times, you're ready to blend general social history and your family details into one flowing, cohesive narrative. One way to do this is to write the general information first, then weave in your ancestors' information. The following example is paraphrased from social history research:
In the early twentieth century, women slowly joined the work force. Their work was limited, however, to clerical jobs, factory work, domestic service, teaching and nursing. An option for women who needed to be home with their children was to open a home laundry service, picking up and delivering a customer's laundry.
In the text below I've blended this research with my ancestor's experience:
When Rose Norris opened a home laundry in 1920 she joined a growing work force of women in the early twentieth century. At the time, work for women was limited to clerical jobs, factory work, domestic service, teaching and nursing, but Rose, a widow, needed to be home with her children. Like other mothers who offered laundry services, Rose picked up and delivered her customers' laundry.
You can also do the process in reverse. Write in narrative form what you know about your ancestors, then augment their personal history with social history. The specifics about the ancestor in the text below are italicized.
Roscoe entered Princeton University in the fall term of 1912, when he was just sixteen years old. Roscoe was part of a growing number of young men who were college bound in the early twentieth century. Enrollment in colleges and universities surged between 1900 and 1930, due in part to an increase in extracurricular activities. Clubs, organized athletics, fraternities and other social events attracted youths, in addition to a new direction of academic instruction. This change in higher-learning institutions fostered the emergence of adolescence as a distinct period of life.
A pitfall in writing family history is to lean toward fictionalizing when you aren't certain about details of an ancestor's life. If you're writing nonfiction, you can't cross that line; everything you write about an ancestor must be true. But you can speculate about their lives. A good example of speculative writing comes from historian and Pulitzer Prize-winner Laurel Thatcher Ulrich's Good Wives: Image and Reality in the Lives of Women in Northern New England, 1650-1750. I've italicized her speculative wording:
The house over which Beatrice presided must have looked much like surviving dwellings from the seventeenth-century.… The best bed with its bolster, pillows, blanket and coverlet stood in the parlor, a second bed occupied one corner of the kitchen… (18).

The contents of her inventory suggest that Beatrice Plummer was adept not only at roasting, frying and boiling but also at baking, the most difficult branch of cookery. Judging from the grain in the upstairs chamber, the bread which she baked was 'maslin,' a common type made from a mixture of wheat and other grains, usually rye (20).
To ensure you're staying within the realm of nonfiction, whenever you write a statement of fact, ask yourself, "How do I know this?" If you don't possess a document that supports the fact, you need to make it clear that you are speculating. (For tips on speculating, see Lisa Knopp's Brevity craft essay, "'Perhapsing': The Use of Speculation in Creative Nonfiction.") You can also make legitimate inferences in nonfiction. To infer means you're drawing a conclusion from facts. Here's an example of an inference:
For many years, Elizabeth Goss most likely suffered from tuberculosis, also known as consumption. Her obituary stated that her "health had been delicate and she went west in [18]76 and rergained [sic] some strength, and again in '81 but temporary relief, only, was the result." She traveled to Oregon with her daughter "with the hope of improving [her] physical condition." A popular treatment for tuberculosis between the 1840s and 1920s was to go west. The arid climate and fresh air was thought to promote healing. Upon returning east, however, symptoms often reappeared, and apparently this happened to Elizabeth. She died from "lung trouble" in 1892 in Fulton County, Ohio, at age sixty-seven.
I don't know for certain that Elizabeth had tuberculosis, but the evidence – delicate health, going west, and dying from "lung trouble" – points to that conclusion, thus I inferred her diagnosis.
Putting flesh on your ancestors' bones and resuscitating their lives takes time and research. But by tracking down historical documents, discovering relevant social histories, and speculating on what your ancestors' lives must have been like, you'll turn sterile names, dates and places into a compelling historical family narrative.
—
Sharon DeBartolo Carmack is a certified genealogist and the author of sixteen books, including You Can Write Your Family History, Your Guide to Cemetery Research, and The Family Tree Guide to Finding Your Ellis Island Ancestors, as well as the family history narratives My Wild Irish Rose and Italians in Transition. For more information on these and Carmack's other books, visit www.warrencarmack.com/books/index.htm. She is a contributing editor for Family Tree Magazine, and her articles have appeared in nearly every genealogical publication, both popular and scholarly. As a professional genealogist, she specializes in assisting writers with their family histories and memoir writing. She is currently pursuing an MFA in creative writing through National University.