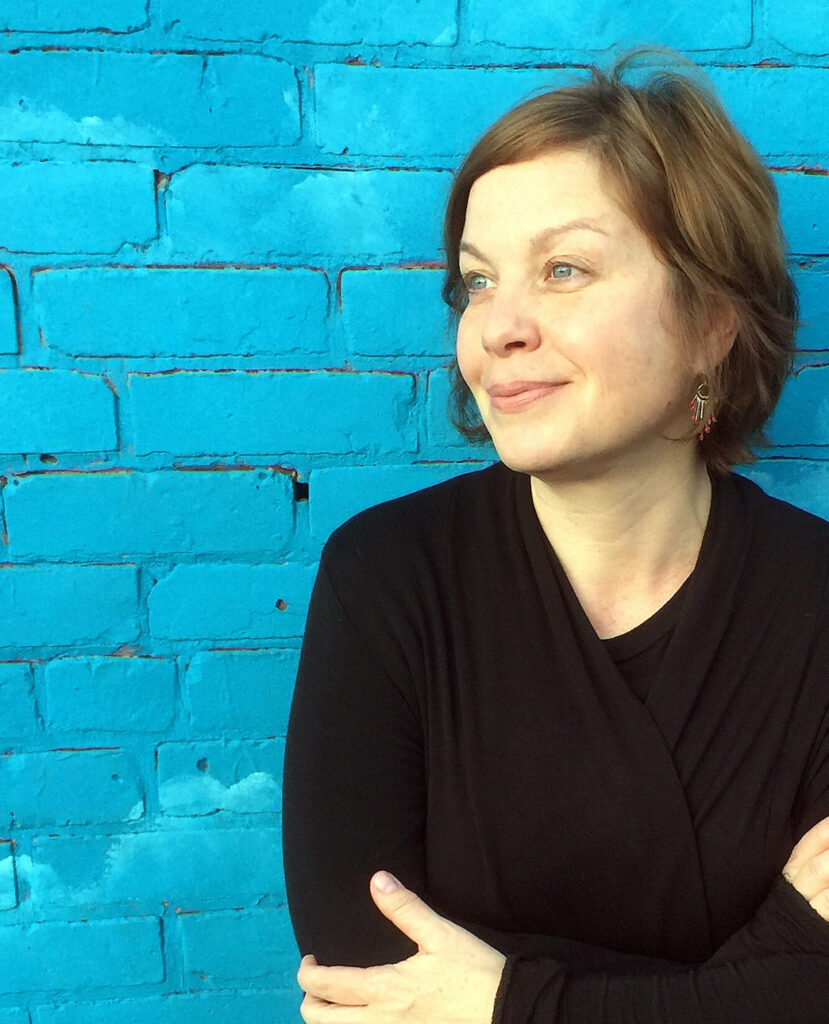 I have fallen for a thirty-year-old memoir.
That fact that a memoir snagged me isn't surprising. For all the genre's pitfalls—the dogged self-reference, unmitigated earnestness and occasional fibbery—when a story is both well-told and true, its power is unparalleled. A good memoir can magnify silenced voices, shed light on overlooked places and connect us beyond the pervasive divisions of this world. That the book was published in 1994 also doesn't trouble me. What is thirty years in the life of a book? No, the astonishing part is that I was nabbed by a celebrity memoir. Because I prefer how a book is written to what it's about—and celebrity memoirs tend to be, by definition, more about subject than craft—swooning over one is no small thing.
It started this past summer when I created an interview series on YouTube called "The Memoir Café." The word café in my channel's title triggered a rush of beverage-themed videos into my sidebar. Coffeehouse music. Bulletproof coffee recipes. TED Talks on caffeine. One thumbnail stood out. A woman cradled a cup of tea. She had salt and pepper hair but something about her—the wide-eyed smile, perhaps—lent her the enthusiasm of a child. I clicked the video.
"Hi Tea-Timers" she said, then announced she was drinking Darjeeling with a bit of milk. "Nice and warm" she cooed, sounding vaguely Canadian. She looked familiar. I leaned in. Is that my doctor? I wondered, then dismissed the possibility and clicked another video. Again, she sipped tea (Darjeeling, no milk). But this time she described learning to use a rosary from Anne Bancroft in the movie Agnes of God. Agnes of God? Was any 1980s Catholic girl not enthralled and horrified by that film? The woman's face suddenly tracked. The tea-sipping YouTuber was Agnes of God.
More correctly, the YouTuber was actress Meg Tilly, who played Agnes and who now sat unadorned and blooming while chatting about the subtleties of white tea, washing groceries during COVID and why she didn't move to England with Colin Firth. In one episode, she demonstrates how to make tomato sauce. In another, she reveals the red-and-white-striped leotard she kept from The Big Chill. I'd noticed books on the side table early on. Meg Tilly is a writer, it turns out. She's written seven books, in fact, but it wasn't until I stumbled across her discussing mothers who refuse to acknowledge difficult childhoods that I realized one of those books was a memoir. I ordered a copy straightaway.
Published in 1994 as fiction, Singing Songs has since been claimed as memoir. A foreword to a later edition explains that the book was originally published as fiction because Tilly wasn't ready to claim it as her truth. But the book's genre may have also been about timing. Within a few short years, Mary Karr's The Liar's Club and Frank McCourt's Angela's Ashes would take readers by storm and change the landscape of American literature as the genre exploded. Tilly's book was published just before the mid-1990s memoir surge, when people wrote their lives as fiction simply because that's what one did.
I was hooked on Tilly's book from the first page. Her plainspoken but tender depictions of an unstable mother, abusive stepfather, and social workers coming to the door convey the harrowing circumstances of her early life through a child's uncluttered lens. Even more than its unflinching descriptions of abuse, Tilly communicates the devastation of parents so wounded they cannot see beyond their fleeting bids at pleasure and survival. The book expands our view of the least powerful among us—children who are poor, often girls—while simultaneously revealing the capacity to transcend such circumstances. That Tilly casts light without blame or self-pity renders the heartache all the more palpable.
I'd written about these same topics and have taught memoir for twenty years—how had I never heard of this book?
While the shifting homes, horde of children and lack of resources in Singing Songs are startlingly familiar, equally recognizable is the shape Tilly's telling takes.
Written in short, subtitled chapters, the prose moves in loose chronological order as it lays out experience as a series of vibrant vignettes. This structure is sometimes called a mosaic memoir, with each section serving as a "tile" of different color, tone and form. Some people call this a fragmented or episodic form, but whatever you call the structure, it amounts to conveying a larger story as a sequence of full-color snapshots.
Back when I started writing in the early 2000s, I chose a similar form. I use the word "chose" in relation to form but, in truth, form often chooses us. I enjoyed reading traditional narratives but that's not how my writing worked. Instead, an image or memory came shimmering or hammering my way, I'd record it as a snapshot and move on. The only model I had was Sandra Cisneros' 1984 novel The House on Mango Street, which I found only after I'd begun. Years later I'd discover Abigail Thomas, Nick Flynn and Deborah Tall, whose early 2000s similarly constructed memoirs helped usher in the modern mosaic form. Little did I know that another example existed, penned even earlier, making Meg Tilly an unlikely literary pioneer.
The vibrant segments and multi-lens approach of a fragmented memoir increasingly appeals to readers and writers. In fact, if Tilly's book were published today, its structure would hardly stand out. Contemporary writers adopt the form to explore a wide variety of subjects. The episodic structure provides a good fit for memory while catering to shortened attention spans and a habituated preference for a screen's worth of text. But these factors alone do not explain some writers' tendency toward fragmentation. Meg Tilly's memoir hooked me, in part, because it underscored what I'd begun to suspect about trauma and narrative form. I'd been wondering about my tendency to write in intense imagistic bursts versus more sustained narratives and was beginning to connect my chronically stressful childhood to my narrative style.
As we learn more about the ways early and pervasive stress can overwhelm the nervous system and transform a survivor's ability to organize and process experience, the fragmented form seems an accurate reflection of the shape some lives take. When trauma collides with narrative—inasmuch as narrative can exist in chaos—perception is upended, resulting in stories that aren't always orderly. Characters fade in and out. Settings shift and fall away. Events are shuffled and connected more by emotional and metaphorical association than by logic or a straightforward timeline. Which is to say that the survivor of early trauma often remembers childhood as a collection of pulsing slivers versus fully formed accounts.
While Tilly's memoir further convinces me that the episodic form is a natural outgrowth of emotional and literal splintering of some early lives, it also demonstrates that this is not a broken form. Or rather, it may be broken but beautifully so as the shards of a troubled life can be transformed by the act of writing itself. Through some combination of bold telling and the miracle-work of art, the fragments become a story that is luminous, whole and true.
___
Sonja Livingston is the author of four books of nonfiction, including Ghostbread, which won an AWP Book Prize for Nonfiction and has been widely adopted for classroom use. Sonja's latest project, 52 Snapshots: A Memoir Starter Kit, provides writing prompts for an episodic memoir. Sonja's writing has been honored with a New York State Arts Fellowship, an Iowa Review Award, and a VanderMey Nonfiction Prize, among others. Her award-winning essays are widely anthologized. Sonja is an associate professor of creative writing at Virginia Commonwealth University and hosts The Memoir Café.