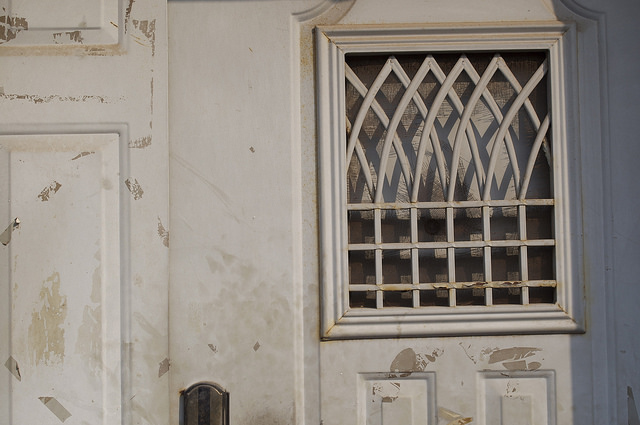 There she is, Mary Doyle, and another right beside her. Heads turned for one last view of land before the Cork coastline slips out of sight. Dishwater strands pushed behind her ears, yellow curls pulled up under a hat, dark frizz flying in the wind. She is seventeen. She is twenty-two. She is just yesterday turned twenty-nine. Look at her now, studying the sky in place of crying, trying to remember what everyone has said, begging Mary-the-most-holy-mother-of-God they might make it across the ocean alive.
She leaves behind her favorite cow and the kitchen garden she's been fighting for years. She leaves behind her mother's grave, her sister's face, her Uncle Timmo's way with the plow. She leaves behind the traveling priest, the Sunday Masses, and the words to every song she knows, my apple tree, my brightness, and oh ro, soon shall I see them, the pretty laments and the keening, and Mr. Byrne with the tin whistle, and here it comes now, her father's hand, swollen and cracked as it is, the way he held it to her, her father's hand, soft as old cloth against her cheek.
She leaves behind the big house on the hill and the splintered wheel leaning against Coughlan's cottage, will it oh will it ever get fixed? And the marsh violet and the burnet rose and the blackthorn too sometimes, the patchwork of fields, and the baby Lizzie with her dark eyes and funny ways—what will the little one be like as she grows? And the Abbey, of course, what times they had there, the slick moss and cold stone, and her best friend, Birdy, who swears upon her life she will write but both girls know how these things go, a few long letters at first, the distance between them widening as the world settles into the spaces made by those who leave until words are folded less often into envelopes, because if there's one thing everyone knows it's that when someone leaves Ballyhaunis, sure enough, she's gone for good.
Mary Doyle.
Come from Moycullen from Westmeath and Usher's Quay. Come from Poulnamuck, Gweesalia, and Tourmakeady. From Clongeen, Collooney, and Cahermanger. From Kilkelly and Kilmeena, Ballina and Bonniconlon. From Portlaoise, Mountshannon and Roscommon. From Donoughmore, Dún Laoghaire, and Drogheda.
That one there with the reddish hair, the tall one with the over-proud back, the one gone flat against the rail, trying her best to hide the sight of a broken shoe under her trunk, fan of fingers placed upon her brow. That one. And that one. And then again that one too. Sailed in 1851. Sailed in 1847. Left from Queenstown in 1869.
See her now, stepping from the gangway, swaying a bit as her feet reach solid land. That's her there, scanning the crowd for the sight of a familiar face. And here we are. We can't call out, yet she stands before us on a ship. Every girl bound for Boston, New York, and the upper St. Lawrence. Let us stop now and into look into her face, if only in this moment, for she belongs to each of us does our girl Mary Doyle.
__
Sonja Livingston's memoir Ghostbread, won an AWP Book Prize for Nonfiction. She has an essay collection forthcoming from University of Nebraska Press in early 2015 and is completing another collection inspired by the lives of little known women, from which this essay comes. Sonja's essays have appeared in journals such as the Iowa Review, Arts & Letters, Seneca Review and Creative Nonfiction, and have earned a NYFA Fellowship in Nonfiction Literature, an Iowa Review Award, and the Susan Atefat Essay Prize. Sonja teaches in the MFA Program at the University of Memphis. Sonja offers some background on her inspiration for this essay and an intriguing writing prompt at the Brevity blog.