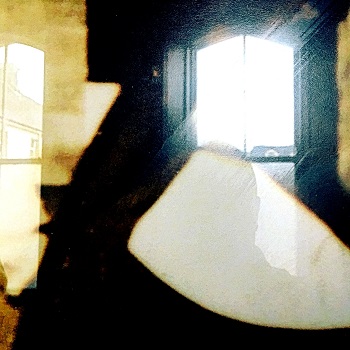 The manager of the marina explained why I saw few deserted autos in the Keys. "After hurricane Wilma, we hauled 65,000 automobiles out of Key West. Most of those sat neglected long before Wilma arrived."
"And, you know, the population of Key West is only 25,000."
In the ocean, plastics, chemical sludges, and other man-made debris swirl around in current vortexes called gyres. One such gyre is the Pacific trash vortex. It is almost as deep as a basketball net is tall. It is twice the size of Texas. It would take 3.5 million cars to equal its weight.
This phenomenon also happens on land.
The manager worked her way through about 150 bicycles parked near the end of the docks checking for current marina registrations. Weeds grew through the chains on many of the bicycles. She told me that boaters ditch their bicycles all the time. She tagged a few for her maintenance crew to get rid of. "People will get underway and just leave them here," she said. Apparently, bicycles are a disposable product. Residents will buy a cheap bike and spend a minimal amount on protection—say a $10 lock. Then just buy another when the bike corrodes or gets stolen.
Judging by the amount of slime, algae, and other growth below the water line, some of the boats tied up at the marina had not moved in a while. When I asked the manager about them, she explained how the marina gets rid of abandoned boats by issuing delinquent slips. Monroe County spent more than $250,000 in a recent year to remove 100 or more derelict boats in local waterways. The homeless often use these deserted boats as living quarters.
But the neglected, unused boats still in the marina weren't "abandoned," the manager explained to me. Their owners continued to pay their slip fee. I guess that's all the marina cared about. I guess the locals don't mind neglect as long as a price gets paid. After all, desertion is nothing new here.
Abandonment created The Keys.
The Florida Overseas Railroad, built to bring tourists to Key West, was deserted after the 1935 Labor Day Hurricane washed away a forty-mile section. The state built the overseas highway on the remaining structure.
On the Dry Tortugas—a series of islands west of Key West—lies the deserted, half-finished Fort Jefferson. Despite thirty years of construction and use, first as a fort and then a prison, the Army never finished it. They left it in 1874.
In 1982, the US Border Patrol set up roadblocks that the locals described as the equivalent of a border station on the overseas highway between Key West and mainland Florida, effectively declaring the city outside the continental limits of the United States. In other words, for a few months in 1982, the country abandoned Key West itself.
Even many residents of Key West have been abandoned. Their family, their lovers, their friends, and their jobs want nothing to do with them. In 2010, 1,040 homeless lived in Monroe County. Each of them marooned like a mutineer on a lonely patch of sand.
Key West sits at the end of a line of islands that looks like a vortex. It collects plastics and chemical sludges, concrete and cardboard, rubber and metal, bike locks and people.
Sometimes it feels like our whole country is discarding itself into Key West. There's a trail of deserted subways, railways, train stations, tunnels, and bridges that all seem to lead here. Across the map, there are gyres and gyres of unused highways, neglected airfields, uninhabited prisons, tumble-down bridges, and forgotten malls. And Key West feels like the place where all of it will end up.
In 2005, my brother Timothy drove down to Key West. Hurricane Wilma destroyed his car. On August 27, 2014, someone found him unresponsive, next to his bicycle on the side of the road. He died without an address and without regaining consciousness on October 4, 2014. The EMS abandoned his bicycle.
_
Bob McGinness lives in Columbia, SC, with his wife and two cats. His poetry has been published by The Society of Classical Poets Journal and by Boomer Cafe. He writes essays both serious and not at www.talkinboutmy.com and poetry at www.wretchedrhymes.com.
Photo by Dinty W. Moore