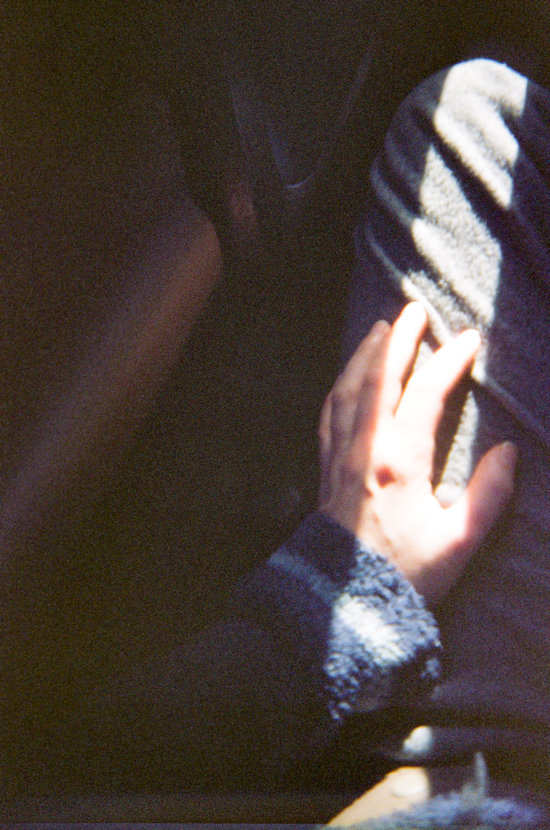 When I overheard my father say the words master baiter, I thought it must be the ultimate fishing lure. I practiced writing this new phrase in a spiral notebook, never once trying to spell bait like ate or eight. My father's only magazine subscription was for Outdoor Life, and by the time I was eight, I'd read them all cover to cover. I knew what bait meant.
Master was easy; it rhymed with Aster. The streets in my neighborhood were Aster, Balsom, Calla, and Dahlia. On the opposite side, the streets were Amethyst, Brilliant, Carol, and Diamond. No E streets in our town except Easy Street for the rich people on the hill. The dictionary said B-a-l-s-o-m was spelled wrong. When I grew up, I wanted the job to name streets.
When my mother audited my notebook and questioned why I was trying to write masturbator, I explained she wasn't saying it right and Daddy had one. Sighing, she ripped out the page. I already knew she had a history of saying words incorrectly. In first grade, I rushed home after the phonics lesson for CH and told her she was saying my name wrong. I was Cherry. You're too little to understand. On SH day I reported she wasn't spelling it right; I was Sherri. Someday you will understand French.
My mother's dictionary had delightful, deckled edges and textured pages. Thorndike Barnhart was my hero. When I was 12, she bought Reader's Digest Condensed Books by the boxload at a garage sale to dignify the shelves in our new house. The two I reread most were Dibs: In Search of Self and Here Come the Brides. She brought home endless paint swatches from the hardware store. Prairie Sunset, Little Piggy, and Mossberg Patina were obvious, but I had to consult Thorndike for Vert de Gris, Champagne, Citron. Then I wanted the job of naming paint colors.
My father used to write the word beacon on our grocery list. Thorndike said beacon was a ray of light or source of inspiration, but I could never find one when we went shopping. I watched my mother cross it off after putting bacon in the cart and finally understood nobody else was consulting Thorndike. Everybody had a favorite pie or cookie or ice cream flavor, but nobody had a favorite word except me.
My favorite word back then was parabellum, Latin meaning prepare for war, also a kind of 9mm gun my father never owned. He was Colt, Mossberg, Smith & Wesson, American arms. Hunting rifles in long leather zippered pouches, and a tiny Deringer pistol kept in an elephant cookie jar on the highest shelf. The lid was a Melamine saucer after my little brother dropped the sailor hat while sneaking Oreos.
When I was 15, a boy came to the door asking if he could see me. My father told him I was jailbait and stormed him off. Afterwards, he shoved the derringer against my temple, saying if I started running around like that, I would never be a bride, only a slut. What kind of girl are you? A good girl Daddy a good girl I don't even know that boy – all the while hoping neither he nor my mother or brother noticed I had peed my pants.
Hardly any boys noticed me except the one who nicknamed me Grandmother Webster in eighth grade. What does it mean if a boy wants to see you? Thorndike couldn't help with that. Slut, however, was shocking: a woman with many casual sexual partners. Casual: without serious intention. I wondered what the word was for a man with many casual sexual partners, but I couldn't figure out how to look up words in reverse.
I also spent considerable time disconnecting compound words. Aftermath. Eardrum. Stickup. My favorite was skylark. But why is that a Buick? When I realized Thorndike was a compound word, literally meaning between a thornbush and a ditch, it gave me the idea to look up other names. Yet nothing prepared me for my surprise when I conceived the idea to look me up. I wasn't there, but Cherie was tucked between cheque and cherish on the same parchment page all those years. Dear one, I read. Beloved. The only time that Thorndike was ever wrong.
___
Cherri Randall has an MFA and PhD from the University of Arkansas. She has published stories, essays, and poetry in journals such as Blue Earth Review, City Works, and Lake Effect. She divides her time between writing, her grandson Atticus, and her Chihuahua Zora, both with literary names on purpose.
Photo by Laura Oliverio