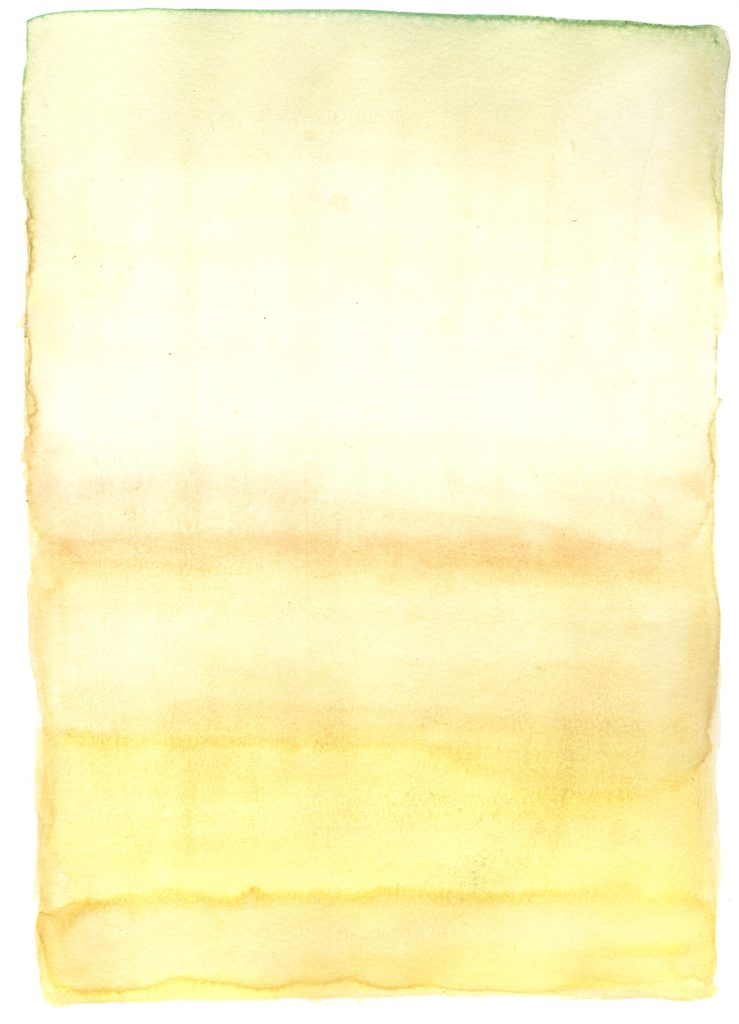 The way I remember it, my dad rests his elbow on the rolled-down window. He smokes a Pall Mall. But when my husband tracks down a DVD of the film, the 1969 documentary on Simon & Garfunkel called Songs of America, I fast forward to my father and there's no elbow, no cigarette. He looks out the car window. Paul Simon sings I'm empty and aching and I don't know why. My father wears sunglasses, and a familiar bemused expression.
He loved the road. He'd pack his duffel bag and camera cases, kiss his wife and kids goodbye. He wore a jacket with pockets for his gear—tiny tape recorder, light meters, sketchpads, pen knife, Chapstick, cigarettes, sunglasses, rolls of film. While he was away, we played Simon & Garfunkel records. My mother imagined him listening to those songs too—my thoughts are many miles away—and thinking of her. But that was not what was happening.
We called the 1960s The Bell Telephone Hour Years, because my father produced several documentaries for that series. He won an Emmy. He worked for Robert Drew, who was part of the cinema vérité movement: no intrusive storytelling devices, no solemn voiceovers to guide the viewer's interpretations. Just "real-time photography" with hand-held cameras, long single takes meant to capture the details of human experience. Decades later, when my father and I watched NYPD Blue with its vertiginous pans and shaky angles, he grumbled, "We were trying to hold the camera still."
He took stills of us, but never if you posed or were dressed up or your hair was combed. He liked taking pictures at breakfast, or when you were sitting at the picnic table reading a book. When he brought out the camera, it meant he'd been looking at you and seen something worth capturing. It meant it was your turn. You were in real-time, with him. You learned to ignore the camera.
A week before my ninth birthday, he took us to see Simon & Garfunkel in concert at Carnegie Hall. "Bridge Over Troubled Water" made its debut and became my mother's new favorite song. Garfunkel announced they were making an album that night, and for years I searched for it. Recently the CD appeared at my local Starbucks. I'd remembered the sets almost perfectly.
My father removed his name from the credits of a film once because the editors made a mess of his footage. He wasn't so happy with "Songs of America," either. That shot of him shouldn't have made it into the film, for example. But we moved the TV into the living room and invited people over, as we always did when his films aired on TV, and we cheered when his name appeared on the screen.
I visited him a month before he died. We talked about his mother's death when he was sixteen, his stint in the army, the jobs he'd had when he was young. "I hadn't realized I'd been fired so many times," he joked, but he was sad too.
There was no funeral. We had a cocktail party in an artist's loft in the Village. Pottery Barn and the Gap had taken over the block. I could imagine what my father would've said about that. Only a few of us knew the Mike Jackson who had become frail, elderly, ill. The others, including the former girlfriends, remembered him in those safari jackets, a camera on his shoulder, one eye pressed to the lens, the other squeezed shut.
My father's second wife and I brought his ashes to his childhood home in Michigan. We stood on a footbridge in the woods with a handful of family members and friends. He had told Mary he wanted his ashes scattered in the wide stream where he played as a boy. She poured his ashes into the moving water. The granular powder sank, then reappeared, blooming into white clouds before floating downstream.
I don't have many photos of my father—he was the one taking all the pictures. So I return to the DVD again and again. I can freeze the frame, but it's blurry. No matter how many times I rewind, play, freeze, I can't get any more details than I already have.
__
Susan Jackson Rodgers is the author of the novel This Must Be the Place , and the story collections The Trouble With You Is and Ex-Boyfriend on Aisle 6. Her writing has appeared in journals such as New England Review, North American Review, Glimmer Train, Beloit Fiction Journal, Midwestern Gothic, Colorado Review, Quick Fiction, and Prairie Schooner. She teaches creative writing and literature at Oregon State University.
Artwork by Dev Murphy