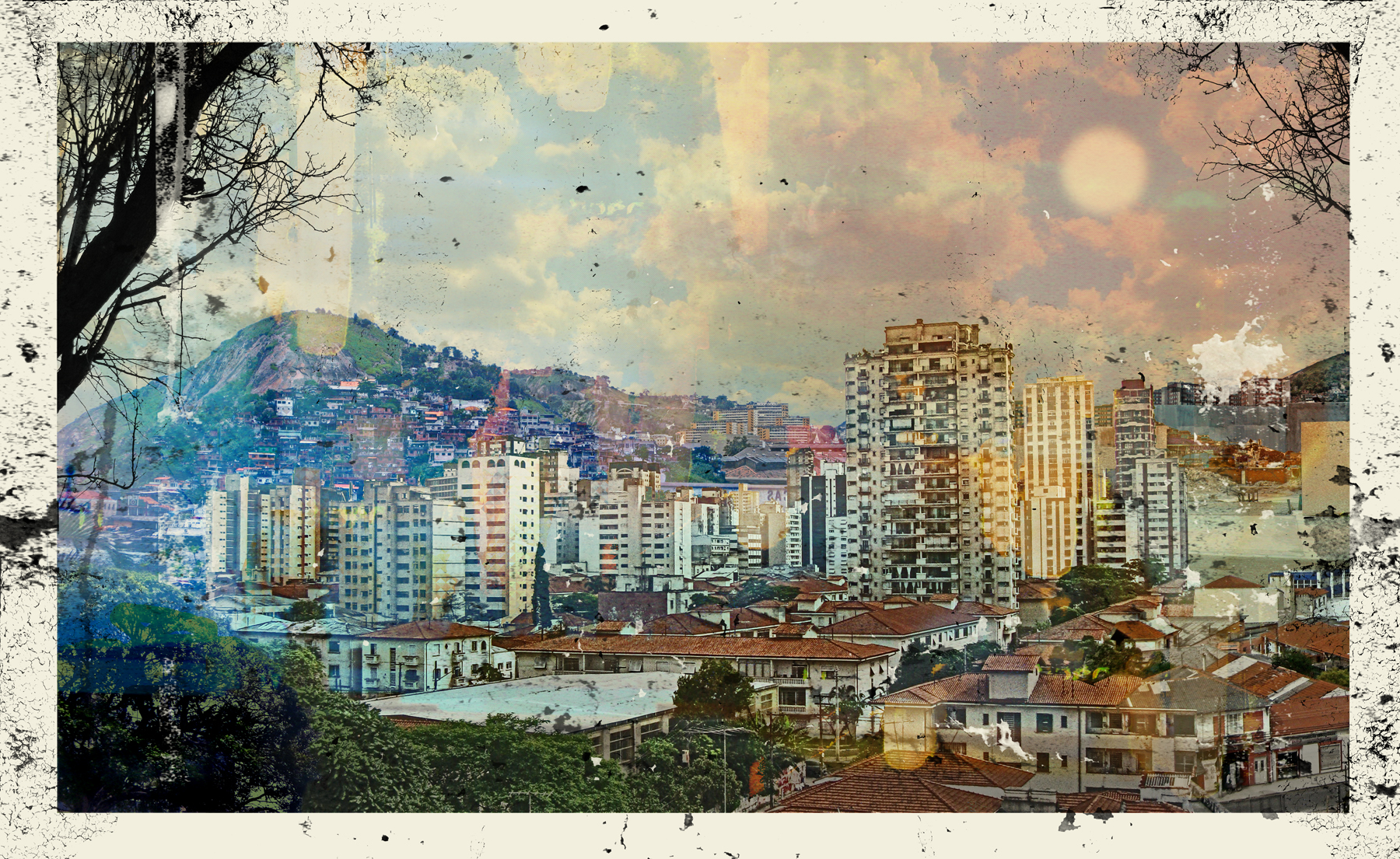 "Israeli General Says Mission is to Smash P.L.O. in Beirut"
Seventh grade, social studies—On the family tree, next to the names of my father's family, I write locations of birth: Lebanon, Palestine, Syria. I trace flags from my atlas. There is no Palestinian flag in the book, but I know how to draw it. When the teacher walks around the classroom commenting, all she says about mine is: "Palestine isn't a country."
Palestine is a place where memories and stories are born. Do I remember Gaza or my grandmother's stories about Gaza? Palestine is a phantom limb that continues to send pain signals through the nerves.
"District Starving in Beirut Battle Gets Food Aid; Early Effort Thwarted"
Seventh grade, the kitchen—Jodie's brown eyes are open wide; her mouth opens, then abruptly shuts. My grandmother pauses from dicing onions and hands her a glass of water. When grandmother hands me a glass, I turn it and drink from the side her fingers haven't touched. I hold the water in my mouth. Despite drinking from the other side, I can still taste the onion.
After I close the door to my room, Jodie lets escape the thing she's been holding inside.
"Who was that brown woman in your kitchen?"
My grandparents, refugees, recently arrived at the airport after a bomb destroyed their Beirut apartment. My grandfather is so thin his skin hangs from his body. I wonder if it will slide to the floor. After establishing herself in the kitchen, grandmother begins prolific production, a compensatory cooking, my mother says. Out of the kitchen comes freshly baked pita bread, huge trays of kafta, overflowing bowls of salad.
My mouth waters, but I tell her I want McDonald's. Give me Hamburger Helper, macaroni and cheese, hot dogs. I push her food aside.
"Palestinians Exit Lebanon in Droves"
Eighth grade, the television—My family moves the following year, and when the teacher assigns the same family ancestry project, I ask my father if I can change our ancestry. The idea comes to me while watching Brian Boitano and Brian Orser battle for the gold in the winter Olympics in Calgary.
The only way I can discern one Brian from the other is by their differently colored outfits, yet I want to be part of the Brians. I want to be so confident I kick down the door of every room, to cry proud tears of victory under a flag whose validity is neither questioned nor a metonym for violence. I am willing to offend, to jettison Palestine.
My parents exchange a glance. "All right."
Instead of drawing the green cedar tree that adorns the Lebanese flag, or the flag of a stateless people, I get out my red marker and begin to draw a maple leaf.
"Car Bomb on West Beirut Street Leaves 25 Dead and 180 Injured"
Tenth grade, the foyer—Nicole steps into the foyer to pick me up and is met by my father, who asks her if she knows what is going on in Lebanon. She squints, trying not to appear stoned.
My father points a finger and yells about typical Americans and ignorance and privilege and nobody here notices.
The day before, my uncle and his friends stood walking on a West Beirut street. A car bomb detonated and killed them all. According to the Times, "most of the dead were unidentified."
When we get into her large, rust-colored Impala, Nicole snorts, "The fuck was that?" No clue, I mumble, but I know that history is a house I must live in. As the ignition cranks, I imagine it. Maybe the men were talking about Amal or infighting among the Palestinians. Perhaps over cigarettes, they commiserated over the mundane: wives, kids gone stir-crazy, food shortages. They didn't notice the unassuming Peugeot or Fiat.
Nobody ever does.
"Wrecked by Years of Civil War, Beirut is Rising from the Ashes"
University, near Lake Placid—From bare ground, my father erects a house near the site of the 1980 Winter Olympics. He selects wood, casement, granite, and marble. My Muslim father attends Catholic mass, and makes friendly introductions with neighbors. If they ask, he tells them he is Greek. Or Italian.
It's bad to lie your way through life. But this is easier, better. What's worse is how it keeps happening. We build it—our lives, a city, a home—we break it down. Over and over.
*(Note: all headlines are from the New York Times between 1982-1995)
__
Julie Hakim Azzam teaches in the English department at the University of Pittsburgh. She writes about children's literature for the Pittsburgh Post-Gazette and has published (or has work forthcoming) in the Times Literary Supplement, Mondoweiss, and the Horn Book Magazine. This is her first foray into creative nonfiction.
Artwork by Damon Locks