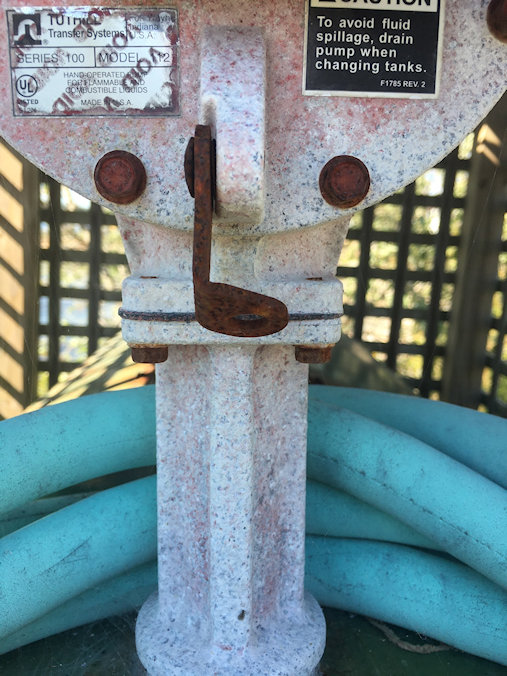 I.

Tasha's father sits in his recliner watching TV. Wonder Woman is his favorite, or at least, he pays special attention when actress Lynda Carter is on the screen whooping Nazi's asses. Outfitted in star-studded panties and a gold foil bra, Lynda Carter is impossibly spangled compared to the women on our street.
I'm scanning photographs on a shelf. Who knows why we've come into Tasha's living room. Maybe she's asking to stay out past streetlights or begging money for the corner store—but this is unlikely. We're a pack of ragtag kids but our parents insist on a certain decorum where begging is concerned. Probably Mr. Singletary has called Tasha in to ask where her brothers are and whether she's keeping an eye on them like she's supposed to. On the shelf, a woman wearing a sash and wide smile floats among school pictures and baby photos. A swoop of dark hair makes her look like one of the 1960s Supremes. A tiara gleams atop her head.
"My mother," Tasha whispers.
I search the face for signs of Mrs. Singletary. Jewel, her name is. She's pretty but tired after working in an auto parts factory all day and keeping her house the neatest on the street. In this early version of herself, Jewel Singletary is as sparkling as her name.
"She was Miss America," Tasha nods at the black and white photograph.
It's the late 1970s. Everyone has stars in their eyes. We watch TV shows about superhumans and superheroes and annual beauty pageants where women parade across a stage in evening gowns then answer questions about overpopulation or patriotism before donning swimsuits and heels to be voted on. Even Tasha's father looks like a dark-skinned Steve Austin, the astronaut rebuilt with robot parts on TV's Six Million Dollar Man. Impossibility is everything. Wonder Woman and bionic people and a new crop of bathing suit girls every year.
I look at Tasha with renewed reverence. She already has what most of us lack: two parents with steady jobs and working cars that will eventually whisk them to the suburbs. Now her mother is a queen.


II.
My mother presses circles into rolled dough with an empty can. She's always making biscuits. You can't count on finding sliced bread or milk in our kitchen, but there's always a bag of flour and some Crisco. Her red-brown hair is pushed back with a bandanna while she works. She shakes her head and laughs when I tell her about Mrs. Singletary being Miss America. Her laugh is fluttery and high, a streamer waving overhead.
"What?"
She covers her mouth like she's trying to keep something from flying out. In another woman, I'd suspect meanness or jealousy but my mother likes Mrs. Singletary and every other woman on our dead-end street. She's the one person who moves comfortably from kitchen to kitchen, eating bacalaitos with Myrta Rosas, lentil curry with Bada Padela and baked macaroni with Betty Mattice.
"Tasha's mother was not Miss America."
How can she be so sure? It's true that Tasha is given to exaggeration. We all are. Scottie Mattice claims the "F" in his middle initial is for TV's Fonzarelli when it actually stands for Francis. Mary Lou Sulli brags about making terry cloth shorts out of an old bath towel but the shorts are shapeless and an unfortunate shade of yellow. Now Tasha says her mother was Miss America. I think of the framed photograph, the crown and smiling face.
"I saw the picture." I say.
"She must have won another contest."
"But, how can you—?" I begin but she interrupts, all laughter gone.

"There's never been a Black Miss America."
A few years later, Vanessa Williams will win the title for our state and become the first Black woman crowned Miss America. But first it's 1978 and my mother's greasing a cookie sheet while our little kitchen spins. The flock of spangled cornfed beauties has always been light-years from our lives but the way my mother doesn't ask questions or need to see Mrs. Singletary in her crown solidifies the divide while announcing yet another—this one crueler and more unflinching. And while my mother's revelation returns Tasha to Earth with a fact that, as know-it-all and self-appointed truth teller, I'd normally trumpet up and down the street, on this matter I am uncharacteristically silent and do not tell Tasha that her mother could never be queen of these United States.
___
Sonja Livingston's first book, Ghostbread, a memoir of childhood poverty, won an AWP Book Prize for Nonfiction and has been widely adopted for classroom use. Her most recent book, The Virgin of Prince Street, uses an unexpected return to her childhood church as an occasion to explore the rapidly shifting nature of devotion. Sonja's essays have been honored with a NYFA Fellowship, an Iowa Review Award, a VanderMey Nonfiction Prize, an Arts & Letters Prize, and grants from Vermont Studio Center and The Deming Fund. Sonja teaches in the MFA Program at Virginia Commonwealth University and the Postgraduate Program at Vermont College of Fine Arts.