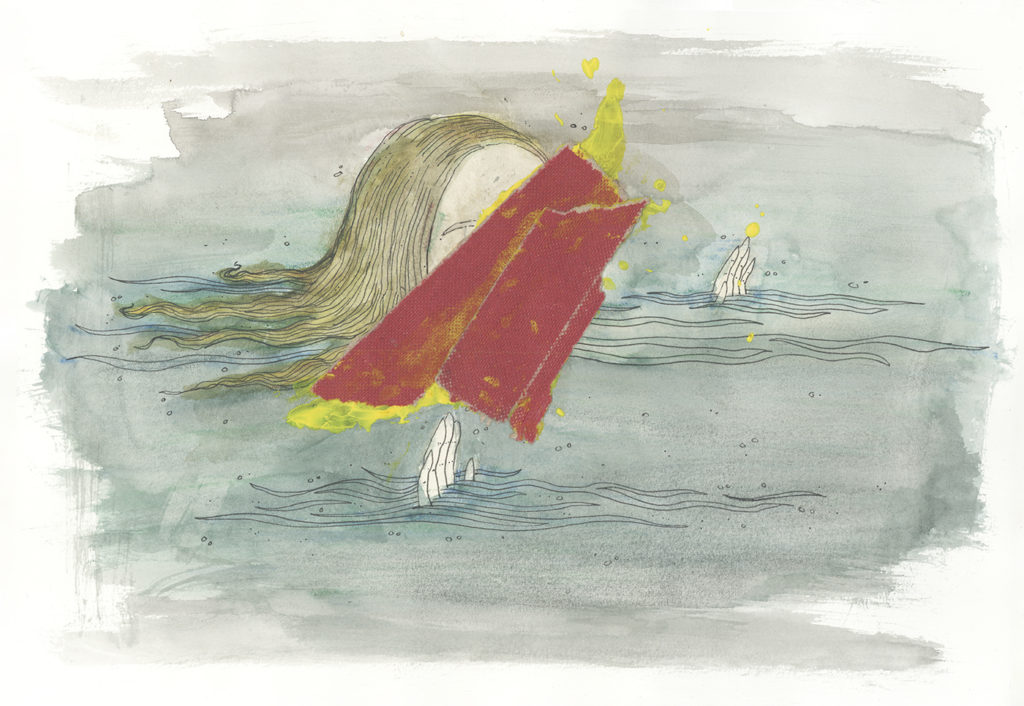 Walleye and sweet corn. Five Star and Pepsi on my father's breath. That summer Lizzie and I waited tables at the breakfast and chicken joint while Emily, the preacher's kid, worked the cafe down the street. Pastor Dan wasn't out of the closet yet.
We walked booth to booth with hot coffee for the retired farmers shaking dice. My boss with the foggy glasses and the sweaty beard every Saturday morning asking, "What did you do with your boyfriend last night?" Wouldn't he like to know. We cut frozen apple pie and scraped yellow yolks off thick white plates and worked the big wheel on the broaster filled with greasy breasts and thighs. Lizzie was puking up her breakfast in the bathroom.
Gina, with the body and the eyelashes, whose real dad lived across town and whose half siblings she saw each day in school (but did not acknowledge as family) was leaving for college in Duluth. "Meet me there in two years," she said.
Metallica and Skid Row blared from the speakers of Robbie's new Ford truck. His dad took the old green Pinto an hour away to a new job and a new woman near Sauk Centre—where the memory of Sinclair Lewis still haunted main street. Robbie, Jay and I drove the backroads sipping on whatever we could find. We looked for deer and chased gophers with our headlights across the prairie. Jay said, "pull over in Olson's field." We lay three across the hood watching fireflies and the northern lights dancing at the edges of heaven.
My father trailered bellowing cattle from the farms to the stockyards. He drove the long miles to St. Paul, then came home to trailer the boat—slaughtering the crappies and walleye. My mother always off to church for choir or ladies aid.
I stayed out late with Lizzie and Emily at the Bombers games. Cutlasses and Monte Carlos lined up under the bright lights. We sang White Snake—Here I go again on my own—through the corn fields and winding roads. We were the pioneer princesses of gravel road rock and roll. We were Laura Ingalls, but wilder.
We were always daring the sperm to stick. Erika was due in December, Dana had a miscarriage and Bridget got an abortion. Bethany just did anal. I was blow jobs and wine coolers only.
We worshipped pinned jeans, Aqua Net and big bangs, but we didn't believe in evolution. We could stay out as late as we wanted Saturday as long as we were in church on Sunday. We were saved and we were forgiven—it didn't really matter what we did.
___
Amy Stonestrom is an MFA candidate in Bay Path University's creative nonfiction program. She is also part of the year-long Writer's Project intensive at the Loft Literary Center in Minneapolis where she is finishing her first memoir. Her essays are published or forthcoming in Superstition, Jenny, Storm Cellar, Wanderlust Journal and Montana Mouthful. Amy lives on the Minnesota-Wisconsin border with her husband, son, and springer spaniel.
Artwork by Dev Murphy