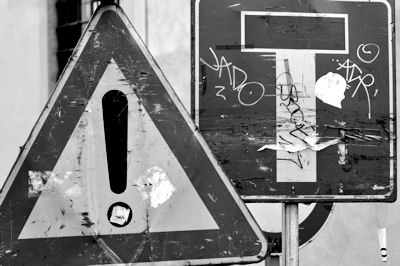 It's one of those places weathermen love saying, like Kalamazoo or Tuscaloosa. The name comes from Chief Paduke, a Chickasaw who welcomed the whites when they began arriving in the early nineteenth century. My hometown is situated near the end of the Ohio River's thousand-mile drift into the Mississippi, and during the steamboat age this prime real estate made it a bustling trade center. A handful of Paducahans have found fame since then. John Scopes was tried for teaching evolution down in Tennessee, in the Monkey Trial of 1925. Alben Barkley, best remembered for saying the vice presidency wasn't worth a bucket of warm piss, held the office under Truman.
Another favorite son was Charles "Speedy" Atkins, nicknamed for his skill as a tobacco picker. After Speedy drowned while fishing in 1928, the mortician at Paducah's black funeral parlor tried a special embalming fluid on him. He was so pleased with the results that he dressed the corpse in a suit and put it on display, where it remained for more than sixty years. Overlooked in life, Speedy became a tourist attraction and appeared on "That's Incredible!" and other TV shows until he was laid to rest in 1994.
Paducah was churchy, but for every house of worship there were two places of shame. Craps games were held at night behind Happy's Chili Parlor. The south side had adult cinemas and nude dancers at Regina's House of Dolls. Within eyeshot of the county courthouse stood a two-block hub of drugs and prostitution known as The Set. And in a wet town surrounded by dry counties, there was no shortage of twangy bars and drive-thru liquor stores.
Dad worked at Park Vue Liquors one summer when I was eight or nine years old. When Mom had the late shift at the hospital, I'd hang out at the store. A couple of times I even got to sip peach brandy and Sprite. There'd be a St. Louis Cardinals game on the radio, with Jack Buck calling the play-by-play in his Beechwood-aged growl. The store's shabby green carpet would become the Astroturf of Busch Stadium and I'd drop into my batting stance, belting imaginary home runs before a sellout crowd of liquor bottles. Years later, Dad told me about the night the carnies came in from the county fair. They spread out and combed the aisles while their leader, a little guy, approached the counter. He smiled and made small talk, making sure my dad saw the pistol tucked under his jacket, and a minute later they went clinking out the door.
Besides a steady dose of local crime, there was always the tingle of long-range danger. Paducah lies inside the radius of the New Madrid fault, where a massive earthquake is waiting to happen. It's also home to a uranium enrichment plant that was built in the 1950s. In the last years of the Cold War, I took a perverse civic pride in knowing our little community was a strategic target for Soviet nukes. Get your kicks where you can find them in Paducah.
By the time I reached high school in the mid-1980s, downtown was deader than Speedy, and the only action for teenagers was at the sprawling Kentucky Oaks Mall, where millions of purchases have been sealed with a down-home Thay-en kyeew! On Friday and Saturday nights, my friends and I would play video games and roam the mall's concourses until closing time. After that, there wasn't much to do but grind down the clock and the fuel gauge, looking for girls and alcohol.
I left after high school, about twenty years ago, and the census says I've had plenty of company. But even with a dwindling population, Paducah shows signs of life. Each year the country's largest quilt show draws 35,000 visitors, doubling the population for a week. Others come to browse the art galleries or to pull slots at the riverboat casino.
I go back a few times a year to visit my family. The drive from Chicago is flat and featureless, six hours of classic rock blocks and mental time-and-distance problems until I cross the Ohio River and the sign luminesces in my headlights, welcoming me back to the commonwealth of Kentucky. I pull off Interstate 24 at the second exit, a cluster of chain restaurants and cheap tobacco outlets. One more song and I'll be home.
—
Stuart Overlin is a graduate of the U.S. Naval Academy and recently completed his master's in writing at DePaul University. He and his wife live in San Diego.