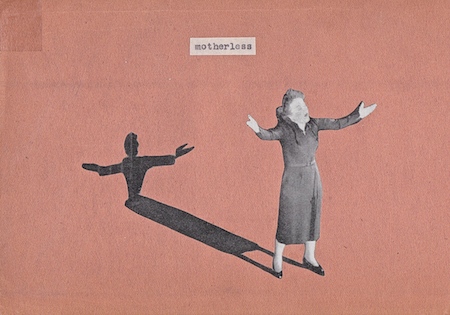 Rarely my mother passed away.
Instead my mother died when I was eight.
A way to say, this will not be easy.
She lay on a pillow of gravel and grass, hands bound behind her back.
She stood in the kitchen, a coffee cup from Hershey's Chocolate World in her hand, and scolded me for calling her Mother. Only Mom or Mommy, she said.
Sometimes the passive.
Is Mrs. Engle there? She isn't here right now. When do you expect her back? I don't know. Okay, we'll try again later.
My mother was kidnapped, no, abducted.
My mother was murdered.
My mother was taken.
My mother was killed.
We're on the boat. Dad's unwinding the rope. Dawson's pulling my ski from the well. Will you hand me Mother's lifejacket, please? What? Sharp and quick. Dawson has such anger in his eyes. Uh, I mean, will you please hand me Mom's lifejacket?
He doesn't see that Mother is easier.
Is Mrs. Engle there? No, she's not. When might be a good time to reach her? There isn't a good time. Okay, we'll try again later.
Two men murdered my mother.
Two men killed my mom.
I'm sorry, strangers say. I'm so sorry. It's okay, I say.
But it isn't their fault.
I fly home from New York a month after 9/11. I say to Dawson and to Dad, I know you can't understand what it's like to live in New York right now and maybe it's because we were supposed to be at the World Trade Center that day, or maybe it's because everywhere there are flyers of the missing and the dead, but I had to come home and tell you I love you. I love you both so much. Dawson responds, You talk too much.
Dad says, your mother and sometimes Kath. He doesn't say, your mom.
A coyote sleeps beside her, its mouth stained red.
The DA uses Kathy Sue Engle. Detectives use Kathy Sue. As if to say, we know her better.
May we speak to the lady of the house? This is she. This is Susan from Representative Smith's office, and we'd like to ask you a few questions about State Bill . . . I'm only 15. I thought you said you were the lady of the house. I am. Um, can we speak to Mr. Engle? He can't come to the phone right now. Click.
Survived by husband, 43.
Survived by son, 13.
Survived by daughter, 8.
Conversation with Doctor: Maternal Grandfather? Brain Cancer. Maternal Grandmother? Lung Cancer. Paternal Grandfather? Colon Cancer. Father? Testicular Cancer. Brother? Colon Cancer. This is fascinating. Really fascinating. Mother? Deceased. Cause? Homicide. Oh, uh, I'm sorry, how horrible, um, what happened?
Someone tells me her father was killed in a car accident. I tell her, I'm sorry.
No one ever says Kathleen.
Your mother's maiden name? Ummm . . .
My mother is dead.
Never my mommy died. In speech or in writing.
Outlived by instead.
Dawson calls his mother-in-law Mom. I wince when I hear him speak to her this way. On the phone with me one evening, he makes the mistake of saying, Mom fixed me a cake for my birthday. I'll forgive him for this. But only once.
We have our hierarchies for death.
Not old age. Not cancer. Not a car wreck. Not a suicide. Not a caught in the line of fire. Not poor. Not a minority. Not accidental. Not an overdose. Not spur of the moment. Not childless. Not a man. They don't know how to respond to this.
My mother, my mother, my mother. Say it enough and it's reduced to sound.
Write it enough and it becomes only form.
What was the cause of death? We don't know.
I fall back on the detective's language and say decomposed.
Is Mrs. Engle there? She's dead. Fix your goddamn records.
I tell them we have a DNA match and charges are being filed. Congratulations, I guess?
Dawson attends a poetry reading of mine and stares at the floor the entire time. I read her death and dying. Afterwards, he says, I think the same things you think and feel the same things you feel. The difference is, I don't say it.
When I asked him how she died, Dad held me and said, I hope she died like a bunny rabbit would, so scared its heart stops pumping.
Because sometimes the simile is easier.
We simply have no words for this.
__
Kristine S. Ervin grew up in a small suburb of Oklahoma City and now teaches creative writing at West Chester University, outside of Philadelphia.  She holds an MFA in Poetry from New York University and a Ph.D. in Creative Writing and Literature, with a focus in nonfiction, from the University of Houston.  Her work has appeared in Crab Orchard Review, The Norton Mix, and Passages North, and her essay "Cleaving To" was named a notable essay in the 2013 edition of Best American Essays.  She is currently working on a memoir about searching for answers and meaning—through texts, memory, and bodies—in the aftermath of her mother's murder and the solving of the cold case 25 years later.