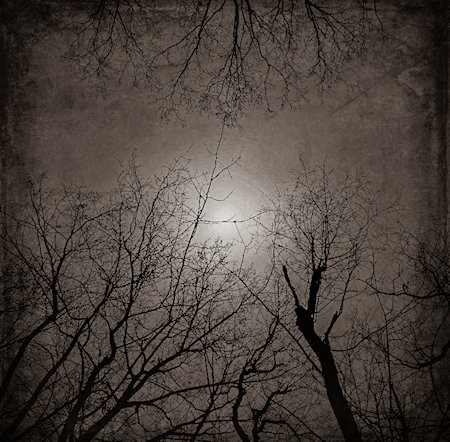 My fourteen-year-old sister electrocuted herself in the bathtub in the Bicentennial year, 1976. She had memorized the Declaration of Independence; she had crocheted granny squares in red, white, and blue.
We lied for decades, saying "accident" and "carelessness" to explain how the blow dryer got into the tub.
The lie blurred the explicit nature of her body face down in the tub, the crown of her head near the faucet. We said, "She was still warm when we found her," so we could believe she was salvageable.
The bathroom door was locked, but the hook gave when my mother shouldered it after knocking, after calling, after noticing the light off. I carry this truth with me: I didn't want to help when my mother yelled, "What did you do?" The floating blow dryer had to be unplugged first even though our fourteen-year-old girl was face down in the tub, her short hair floating like sea grass. Only then did we reach into the water, warm as a tide pool. Only then did we slide our hands under her and pulled her, heavy and aimless, over the threshold. She was still warm.
Because she was warm, we acted. Action is the pretense that our hands, mouths, and feet can pound and breathe and yell to undo something so completely done. Use your hands, I was told. Press harder.
Action is as much a lie as hope is. Hope made me dial the operator, yell our address into the phone, say, "My sister is dead," even though I only half-believed it, but we wanted a goddamn ambulance sent out. I hoped the volunteer ambulance drivers could snap her out of this, make her alive because she was warm, and her rosy body was now face up on the bedroom floor.
Action and hope are hard to abandon even when pounding on her chest and breathing into her mouth made her pupils dilate, made her face calm.
I was sorry that her exit was filled with the brutality of being dragged and bumped and flung on the floor. After the phone call, I begged my mother to stop beating on her chest. To stop breathing into her mouth. I pled to let her go. I betrayed the lie, and would never be redeemed.
The volunteer ambulance crew came then and didn't know about action and hope. They rolled her out into the night, strapped down and naked. The neighbors, roused by the flashing lights and sirens, had left their warm homes. My mother squat in the ambulance, still yelling. My naked sister was wheeled to the ambulance through the gauntlet of the frozen garden and the staring neighbors. I hoped that the next time the neighbors saw her she'd be blowing smoke rings in the cold air at the bus stop. I covered her body, not her face, with my robe.
My father, back from the A&P, approached me in the strobing light. I was barefoot in a nightgown on a cold night. "Is it Marie?" His wife, my mother, was on the lit stage of the ambulance wagon, reaching into my sister's mouth to clear vomit that has been pushed into her airway. The soles of my sister's feet shone.
"No. It's Catie." The ambulance left. My father left. The neighbors went home. I was alone. My body wanted to tell the truth so my teeth chattered with enough force to hurt my jaw. I breathed lies, and that's how I got my breath back.
Everything stayed a lie. We told ourselves that a fourteen-year-old girl whose last conversation with her mother ended with, "Such a pretty face. Lose the weight so everyone can see it," never despaired. When she reached for her towel, we said, the dryer fell into the tub. She made an error in her judgement. The faucet-shaped burn on the palm of her hand came from her attempt to exit the tub quickly. The similar imprint on her forehead, bleeding through the mortician's pancake makeup, resulted from a slip.
The lie that a child did not kill herself became another addiction, burning less with each hit. New lies were born: locked bathroom doors are dangerous, blow driers are unhealthy, she was the happiest of all you kids, accidents will happen. __Mary Ann O'Gorman lives in southern Mississippi where she writes, teaches yoga, and runs a residency for writers, artists, dancers and musicians. Her work has appeared in The Bellingham Review, The Linden Review, Raintown Review, and on the blog, Yoga for Healthy Aging. A chapbook of poems, Life in This House, has been published by Finishing Line Press. (She also counts The Sun as a publication where her work has appeared in Reader's Write.) When she's not writing, she is taking care of Twisted Run Retreat and is developing the property into a home for all the local pollinators and their favorite flowers. Mary Ann received an MFA from the Sewanee School of Letters and an MA from Rutgers-Camden. She loves when people visit the website, twistedrunretreat.com, where her photogenic dogs, Caddie and Betty, are featured.