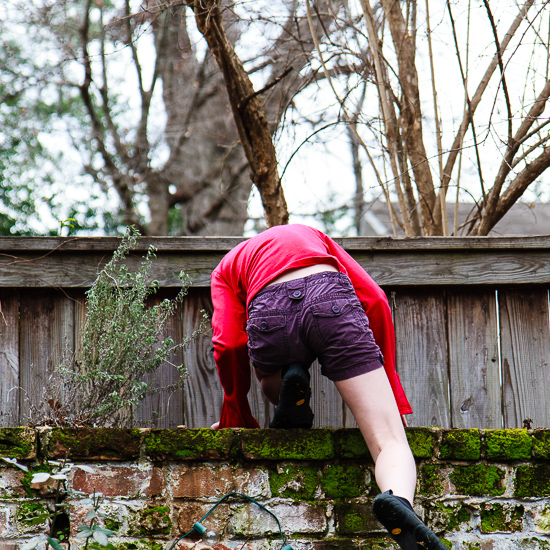 You will never know me, will never know your father once professed (many times, over a few months, the way boys will) to love me, will not know the first time we made love you were in your bedroom next door sleeping, and we paused to listen when we heard you (I worried, unused to this situation) call out in sleep.
Your father showed me pictures of you in pale pink leotard and translucent white skirt, a series capturing your curly hair and sparkly eyes, and assured me you'd love me. But you will never meet me now, and I will never meet you, though I heard months of stories about you and gave you two books, both of which I heard you loved.
One was a small blank book I made at a community bindery, stitching the seam, knotting the thread—the first one I had ever made. I brought the book to our first date, blind. You told your father something he said he'd never heard you say before: I love this book so much, I'm not going to say thank you. I wonder now—from whom did your father say the books came?
After returning from a friend's Mardi Gras Vodka Baby Shower in New York, I saved a string of shiny purple beads to give to you, guessing from your dance recital pictures you might like them, maybe even love them. But I don't think he gave them to you.
The first time your father and I went away for the weekend, I was surprised to see your car seat in the back, the legion of stickers festooning your window. I was surprised by my surprise. Although I never met you, you were everywhere.
The last time I saw your father, he was looking out his apartment window to make sure I reached my car. Text me, he had said, when you get home. He wanted to know I was safe. Snow upstate, night driving, can be treacherous. This is the last thing he ever said to me.
I will never have the chance to love you, to be your dad's annoying girlfriend or your evil stepmother or your big sister or your babysitter or your sort-of friend.
I broke up with him that night, frustrated at living in the small space between your bedtime and his; disappointed at not meeting you, at not being invited (rather, uninvited) to meet your grandmother, the famous Connecticut writer. Let's at least try, I later wrote in an email message, sent hastily the night after I ended things. I wrote: I miss you and I love you.
Maybe he loved me so much, your father, that he decided he would also not say thank you and also never reply. He had eyes that shone when he talked about you and also when he looked at me, across a low-lit restaurant table covered with oyster shells and chardonnay, his favorite, you know. Thank you for loving me, he once said to me. We had marveled, then, at our good luck. I drank chardonnay, too, to match, though it's not my favorite. I hoped I might someday count, though not as much as you—never as much as you (that's not what I wanted, either).
Now I wonder about the woman who came before me (there's always one who comes before you; can I at least tell you that?), the one he left your mother for. She was young: younger than me, in her twenties, on her way to becoming a high-powered lawyer in DC, and also never met you. He told me he loved her, too. And that she broke up with him, too.
Did she study your doll stroller, parked in the corner of the living room, and tiny, shockingly pink shoes—strewn in the stark, grey foyer? Did she also stoop to help fold your star-patterned pajamas and sturdy purple underwear; your tiered dresses and miniature leggings? So many ruffles, so many kinds of pink, so many things. And did she also wonder if someday she might be a mother, maybe even a step, but still someone to whom you sometimes don't say thank you, even when you know you should?
—
Sejal Shah's writing has recently appeared or is forthcoming in The Kenyon Review Online, The Literary Review, Web Conjunctions, and AWP's The Writer's Chronicle. She lives and teaches in Upstate New York. Find her online at www.sejal-shah.com.