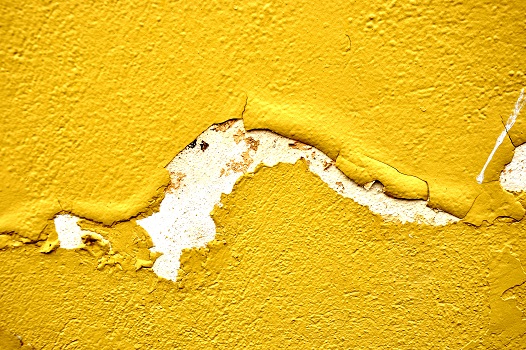 I sit in a rental car in an office parking lot in Atlanta watching for a blue Pathfinder, the car my former therapist, Randy, drives. I glance at my watch. He's late. It's 10:15 a.m., Friday, May 13, 2005. I stopped seeing him regularly when I moved to Michigan several years ago. Maybe he drives another car now. I decide to wait in the lobby. I present myself to the receptionist who looks aghast, telling me Randy died two days ago. Heart attack. She wasn't expecting me since I'm no longer a regular client, she's so sorry….
She urges me into his private office to be alone, take my time.
I slump on the familiar blue couch, bereft.
*
Ten years later, on Tuesday, May 13, 2015, I morph three time-frames together: first, back when I am his regular patient; next, when I suddenly learn about his death; and now, in my home in Michigan, on the anniversary of my grief. I keep my verb tense present because that's what Randy is for me: always present.
*
On the couch in his office, I spy his eyeglasses and a legal pad, with a green pen clipped to it. Dregs of coffee remain in a cup, his Nike tennis shoes on the floor.
I place his glasses in my purse. A few minutes later I call a friend on my cell phone who convinces me I'm not thinking clearly, that I shouldn't, in effect, steal Randy's glasses. His family might want them.
I return them to the cushion. I also decide against taking his Nikes. I unclip the plastic pen from the pad of paper, claiming it instead. On it is printed: American Homecare Supply, Georgia.
On the end table is a pearl-pink West Indian conch shell I gave him as my going-away present when I left Georgia. I put it in my bag, as well.
*
The air conditioning in his office is, as always, too cold. It always will be too cold. As if he'll always be here waiting for me to ask him to adjust the A/C forevermore.
*
Not expecting to attend a funeral, I packed nothing appropriate. I enter a boutique, about a mile from his office, dazed by the color and scent of new clothes, more alive than I myself feel. Red, lavender, yellow blouses, skirts, dresses. Nothing suitable. A clerk asks if she can help. I shake my head. I can't speak, as if weeds clog my throat.
*
On Sunday, I stand graveside at Arlington Memorial Park surrounded by Randy's family, friends, co-workers. No breeze ripples through the cemetery. Every rib in my chest feels frozen. A rabbi prays…words indistinguishable whether he speaks Hebrew or English. I wear a tan dress I bought in another shop. I never wear it again. For years, it remains in my closet on a hanger— limp, formless—before I donate it to the Salvation Army. The ceremony ends. I'm handed a shovel. I scoop bits of red Georgia clay onto Randy's coffin. I don't hear it thud wood.
*
James Baldwin writes: For the "dead their days had ended and I did not know how I would get through mine."
*
Driving away from the cemetery, I set Randy's pen on the seat beside me. I worry I might leave behind the Homecare, the soul-care he supplied me. How does the present-me tell the present-then me not to worry? That I will carry him with me into the future, sustain, re-create, him through words?
*
While still in Michigan, before flying to Georgia, I receive an e-mail from Randy only a few hours before he dies. I had e-mailed him first, earlier, telling him I look forward to seeing him, but am nervous, since it's been a long time.
He writes, "I'm still here. Everything will be fine."
*
Night descends onto the Atlanta airport. Airplane lights seem too bright. Harsh. My image reflects in the window, grayed to translucence, as if I enter the glass, a place where I won't feel Randy's absence. As if I am the ghost, not he.
*
Maybe I should have taken his eyeglasses. After all, he is the first person to understand me…as if, with his glasses in my possession, he will see me forever.
*
I save his e-mail: I'm still here. Everything will be fine. Ten years later, everything is, and everything isn't.
I want to respond.
I do.
This is it.
___
Sue William Silverman's memoir-in-essays, The Pat Boone Fan Club: My Life as a White Anglo-Saxon Jew, was a finalist in Foreword Reviews' 2014 IndieFab Book of the Year Award. Her two other memoirs are Love Sick: One Woman's Journey through Sexual Addiction, also made into a Lifetime TV movie, and Because I Remember Terror, Father, I Remember You, which won the AWP award in creative nonfiction. Her craft book is Fearless Confessions: A Writer's Guide to Memoir, and her poetry collection is Hieroglyphics in Neon. She teaches in the MFA program at Vermont College of Fine Arts. For more information, please visit www.SueWilliamSilverman.com.
Photo by Dinty W. Moore