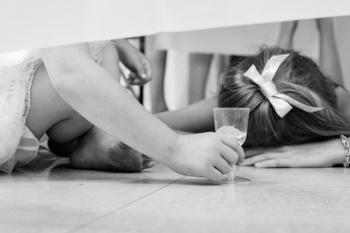 Light from Leili's bedroom illumined the far end of the dormitory hallway. I hesitated. She would be waiting, just as she was each Thursday night, my duty night at Beau Soleil, a boarding school in the Swiss Alps, where I taught English and my husband taught mathematics.
"Malinka," Leili called me. "Little one." She grinned as she translated. "Sweet little berry." I was thirty, she barely fifteen. Self-professed "daughter of a mafia whore," she once told me she'd had lovers twice my age. With a wink, her eyelashes aflutter, she made me feel. What? What did she make me feel?
Leili with her hair cropped short, eyelids matted shades of blue and purple, Italian wool sweater tight across her chest. Unafraid to speak her mind to anyone, she seemed to me, at once, cruel and tender. "I love you," she once wrote on a sheet of paper turned in with her English homework. In assignment after assignment, she revealed shards of herself. How her father was Egyptian, a man long gone. "He named me and left. I wonder if he thinks of me." How she lived alone in Vladivostok from the time she was thirteen until she was shot by a bullet meant for the man in her bed. The wound healed and her mother sent Leili to the Alps where she now wrote me short stories and love poems and solved my Soviet-born husband's math equations. The day she heard him reprimand a classmate in Russian, her eyes grew wide. "He looks like Putin," she said, "Devil in the eyes."
*
Cedar floorboards moaned as I stepped down the hallway. Her door was cracked open. Still, I knocked. "Come in, Malinka," she purred. I braced myself first, and then pushed open the door. Pajama-clad Leili was stretched across her bed like the truth. She stared at me, her eyes dark as a starless Siberian night sky.
I stood motionless in the doorway. What? What did she make me feel?
"Come closer, Malinka. I want to show you something."
Moving toward the sound of her voice, I found myself beside the bed.
"First, I need to tell you something." Her eyes widened, as her thin, arched eyebrows raised.
I held my breath, waiting. What did she want to tell me?
"He treats you like dirt."
I could not respond. Sadness thickened in my throat.
She stood and lay her hand on my arm. "Little Russian prick," she said. "I will kill him and take you to Paris. I'll be your husband."
With her free hand, she lifted her pajama top, revealing a pink welt of a scar, a mouth sewn shut. "Touch it, Malinka, please."
She had exposed my secret, and offered hers in return.
Stunned, I pulled away from her, my arm scorched where she had touched me. I stepped back, shaking my head, slowly moving away from her, moving at last toward the open door.
__
Margaret MacInnis lives in Iowa City with her partner, Ryan, and her daughter, Lila. Her work has appeared in Alaska Quarterly Review, Brevity, Crab Orchard Review, Colorado Review, DIAGRAM, Gettysburg Review, Gulf Coast, Massachusetts Review, Mid-American Review, River Teeth, Tampa Review, and other literary magazine and journals. Her work has been nominated for three Pushcart Prizes, and it has been distinguished by Best American Essays (Notable 2007, 2009, 2011) and Best American Nonrequired Reading series (Notable 2009). Since 2010, she has worked as personal assistant to Marilynne Robinson.
Photo by Heather Kresge