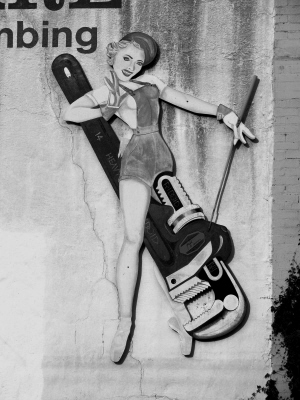 and sweet with surprises inside well let me introduce you to the state line dairy where the cherries in the sherbet are harvested from virgins and the girls filling the cones all have boyfriends in vietnam and the thing in the jar on the counter is a pickled pig's foot let me introduce you to bob's country club there is no bob or everyone's bob there are french fries and the juke box is all mahalia and mary wells and mrs. bob is frying whities easing them down into the grease and the dance floor is empty but for bob and the ghosts or you and me in a short short skirt and underpants from the kresge's that is now a bingo hall let me introduce you to the happy house a good plate of chop suey and the old ladies playing cards in the corner it burned last weekend and now the egg rolls are ash and the pagoda and the neon calligraphy let me show you where i peed see how the ashes meet the woods see the trillium sticking up like window peekers have you ever seen a chinese place with buttered dinner roles and funeral home placemats you like it sweet and cold and creamy you like it sweet and cold and creamy and hard you like it with a spoon have you tried it with a small wooden paddle have you tried it down where the indians are buried have you tried it with an arrowhead poking you in the ass have you eaten it with your hands how about sobbing have you swallowed it cold and creamy and hard and hollow and the rock salt still steaming in the grinder.
—
Diane Seuss is Writer in Residence at Kalamazoo College.  Recent work has appeared or is forthcoming in The Georgia Review, The North American Review, Indiana Review, Cimarron Review and Alaska Quarterly Review.  New Issues Press published her book It Blows You Hollow
, and she has work in the anthologies Boomer Girls: Poems by Women from the Baby Boom Generation
, Are You Experienced and Sweeping Beauty, all from the University of Iowa Press.
photo by Kristin Fouquet