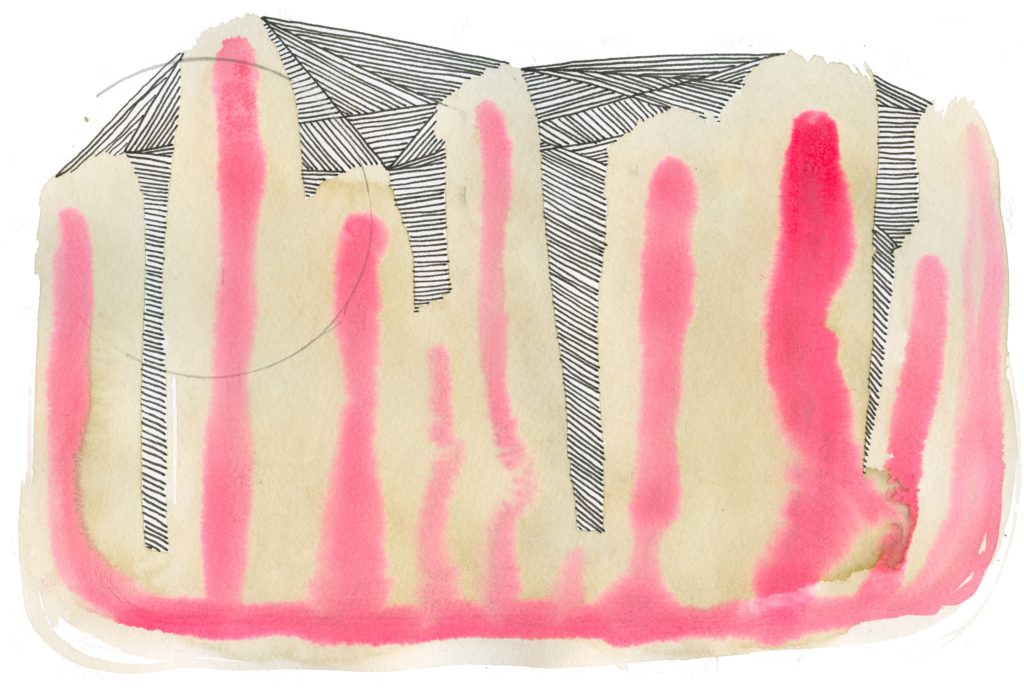 Sukhasana
My intent for the day's practice: become more Indian. As an Indian from Indiana who has never been to India, I want to get in touch with my roots, and doing yoga seems like a fun way to do that.
Ommmmmm
As we flutter our eyelids open, Brittany, the instructor, says, "Today we're going to focus on our third chakra, where Ganesh lives and Buddha sometimes visits. Unleash your Kali!" I'm Sikh and don't know my Hindu gods that well, except for a couple lessons from history classes, but I'm not sure Buddha is supposed to be included with them. But what do I know? Brittany is the authority on this stuff. Also, she has Sanskrit tattoos and I don't.
Vinyasa
As everyone raises prayer hands to the ceiling for a sun salutation in time to Major Lazer, Kyle from the front desk sneaks in to photograph the class for the studio's Instagram page, just like the Indians did thousands of years ago. #YouAreEnough #BeHereNow #StrengthGoals #yogaeverygoddamnday #Namaslay #MadRelax #GoodVibes #NamasteAF
Tadasana
"Pick a dristi—I know, such an exotic word," says Brittany. Would the name Kristy be exotic in India? Or Misty? Rice Krispie? We only have distant relatives left in India, but I suppose I could ask my British relatives who go to India more frequently than my American side.
Bakasana
"I'm so happy I got a spot in this class," the woman next to me says as we wait for Brittany to get us blocks. "Brittany discovered yoga in 2009 and brought it to America. She knows everyone in India by name and the color of their aura. And she was asked to star in Slumdog Millionaire but turned it down because the title made it seem like a movie on consumerism." I think about the $300 I paid for a ten-class card. Maybe the classes are expensive because the studio has exceptional instructors?
Ardha Matsyendrasana
As I twist toward the wall, I see a poster for a sari draping class taking place in the studio later that week. I could ask my mom to teach me the next time I'm home, but Brittany probably knows more. Brittany has henna on her hands and a nose piercing, neither of which my mom has.
Virabhadrasana
"Stand strong in this pose, one hand reaching into the future toward Juice Generation, and another reaching back toward the past, Starbucks. Stay in the present and think about how good you look in your Lululemons," Brittany instructs. "Concentration is key here…or karma will not lead us to nirvana."
An interruption
Kyle opens the door and walks down the center of the room. He announces, "Yoga—it's a way of life" then throws clouds of turmeric into the air. People around me raise their hands to it in devotion, swaying side to side on their sitz bones, while other yogis start snorting it off the hardwood floor. #bliss
Setu Bandha Sarvangasana
"Rameshwaria, move your hands closer to the backs of your heels." "My name is actually Rajpreet," I reply. "It's Rameshwaria since I knew a Rameshwaria once." "But my name is Rajpreet." "No."
Shavasana
Brittany explains this is the hardest pose and it really does feel like it. I don't feel relaxed, in fact, I feel more stressed than when I arrived. A white woman is teaching me about yoga, an ancient Indian practice, and she thinks she's an expert on Indian culture too, but I don't know exactly which ways I can be mad because I don't know enough about India or yoga myself, partly because I feel a pressure to assimilate. But darn it if Brittany's playlist isn't fun.
Namaste
(The cultural appropriation in me bows to the Indian in you.)
Putting away mats
"What other instructors would you recommend?" I ask Brittany. "Katie, Jenny, Julie, Courtney, Zoey, Christy, Mary, Lucy, Hayley Ashley, Natalie, Lindsey, Kaylee, Lizzy, and Audrey are amaze."
Exit
I follow the trail of organic quinoa down the hall to the door and leave feeling very Indian American.
___
Rajpreet Heir is an Indian from Indiana. She received her BA in English Writing from DePauw University and her MFA in Creative Nonfiction from George Mason University. Currently, she lives in New York and works for TED Conferences. Her recent work has appeared in The Normal School, The New York Times, The Atlantic, Teen Vogue, Cosmopolitan, Literary Hub, The Collagist, The Washington Post, and more. Recently, she was featured on a podcast episode through On Being Studios.

Artwork by Dev Murphy